Francesca Pantano is the founder of Magic Francesca and an expert in Italian home cooking.
Like many Italians, Francesca learned to cook when she was a child from her mother and grandmother. They taught her the basics of the authentic Italian cuisine. As she grew older, her love for cooking and experimenting in the kitchen grew even stronger. Francesca began devouring as many cookbooks as she could. Combined with watching cooking shows on TV and online, she quickly became an expert.
She started sharing her new discoveries and recipes with friends and family, whom she invited over for dinner parties. Soon enough, Francesca was locally known for her love of hosting, catering, and cooking.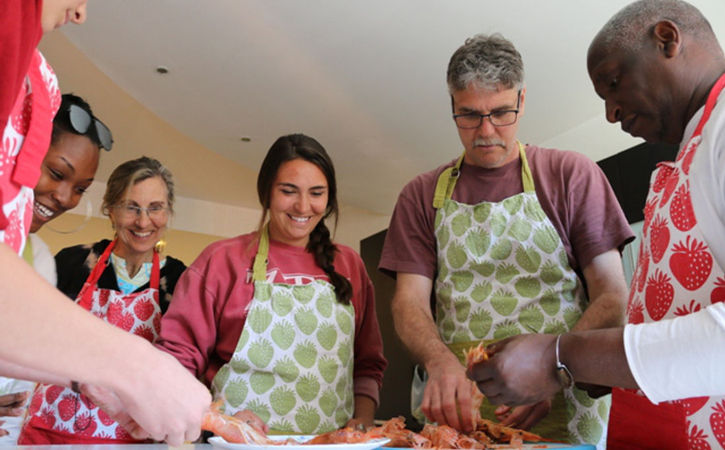 Still, despite her talent and experience in the kitchen, Francesca never considered it as a career path until four years ago. As a result, she left her job in IT and began offering cooking classes out of her kitchen in Rome instead.
Cooking is creating something real and unique but above all it means culture, tradition, authenticity, love sharing. — Francesca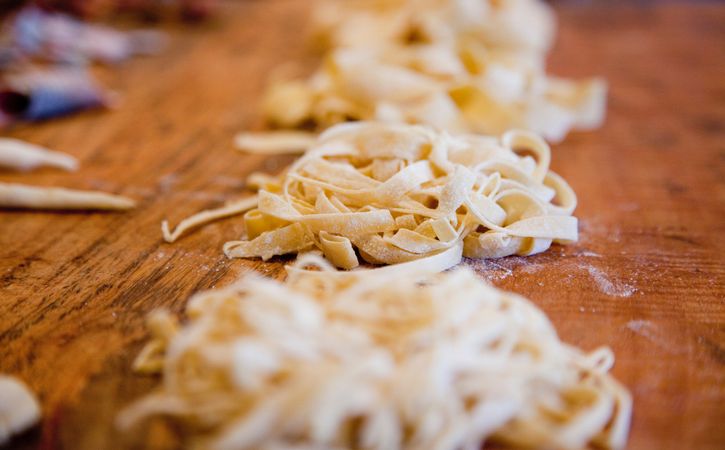 Francesca loves sharing Italy's culture and her family's recipes with her guests.
Italian food is one of the most popular and imitated styles in the world. Therefore, Francesca always strives to teach truly authentic recipes and traditional cooking techniques. For example, she shows guests how to make fettuccine with a rolling pin instead of a pasta machine, and pesto sauce with a mortar and pestle instead of a blender.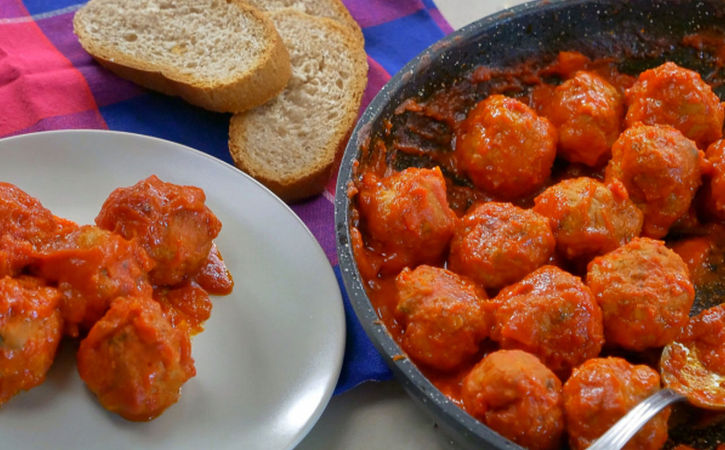 One of Francesca's favorite dishes to prepare is freshly-made fettuccine with bolognese sauce. Pasta is a staple in everyday Italian life but the best pasta is always made with care and tribute to tradition. She loves working with her hands to shape the dough and create different pasta shapes.
Some of her other favorites are Milanese-style bone marrow and Roman-style tripe and oxtail.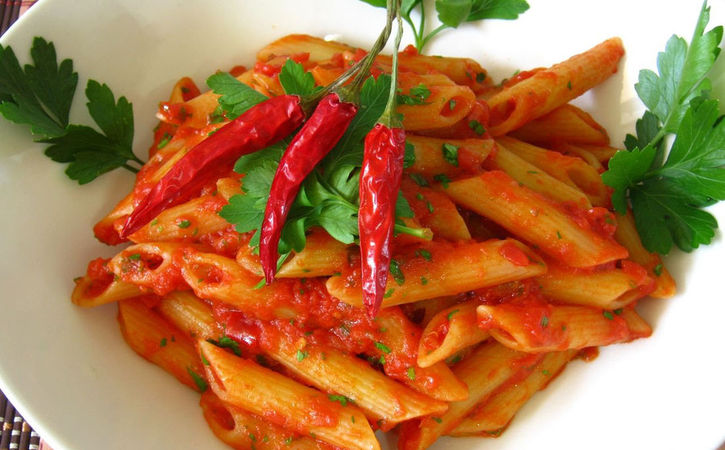 When in Rome, it's time to cook like the locals do. Francesca's cooking classes are perfect for full immersion into local life. Besides getting to know the recipes and ingredients, you will learn about the traditions behind Italian food.
Want to learn how to cook a combination of savory and sweet Italian dishes? Francesca can teach you!
Or you can take a cooking class in the art of pasta, from ravioli to orecchiette, and master smooth dough and flavorful fillings.