Bonjour! Are you ready to explore this remarkable city?
Paris has been one of the top places to visit mainly because it is full of culture and beauty. There is something for everyone whether you are a foodie, a fashionista, or an art connoisseur.
Paris is also known as the "City of Love" mainly because the city gives off a romantic atmosphere. Its stunning architecture and scenery make this a perfect place for a proposal or an engagement photo shoot. However, it doesn't just attract couples and there are many fun things to do in Paris.
Whether you are looking for an adventure or just want to learn more about the culture, this guide will have something that will spark your interest and make sure you have an unforgettable trip!
So let's check out our list of the Most Unique and Fun Things To Do in Paris:
1. 
Take a Picture with the Eiffel Tower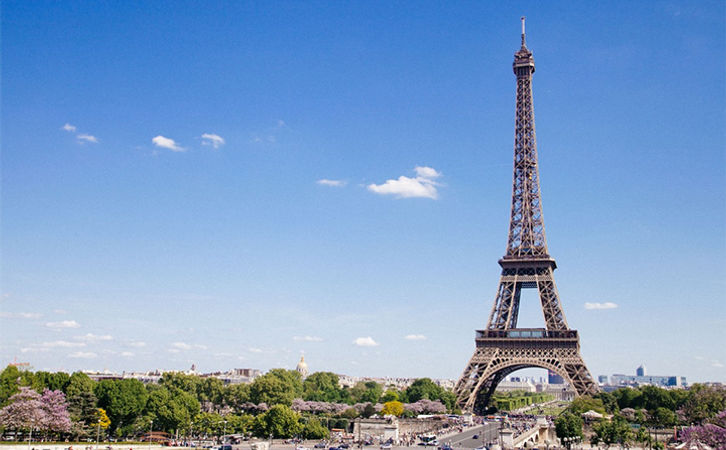 Did you even go to Paris if you didn't take a picture of the Eiffel Tower?
The Eiffel Tower is the most iconic landmark in Paris, perhaps even the world. It is the tallest structure in Paris so it can be seen in almost every part of the city. You can also see it light up and sparkle every hour from sundown until 1 a.m!
You can go up the tower if you want, however you need to pay a small entrance fee. If you do go up, be sure to check out the restaurants and gift shops in the Eiffel Tower.
Tip: To get the best photo of the Eiffel Tower, go to the Trocadero or the Iena Bridge.
2. 
Observe Some of the Greatest Art at the Louvre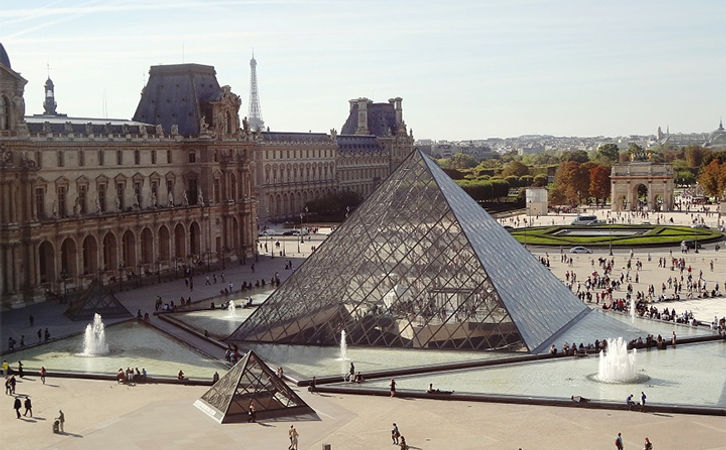 Visit the world's largest art museum!
If you can only see one museum while you are in Paris, then choose the Louvre. This museum holds some of the world's most famous artworks. The famous Mona Lisa is located in this museum!
Other famous paintings include the Venus de Milo, Liberty Leading the People, and a portrait of King Louis XIV.
Entrance Fee: General tickets cost €15 but if you purchase it online for €17, you can gain quick entry to the museum. It is free for anyone under 18 years old and EU members that are 18- 25 years old.
Tip: If you plan on visiting multiple museums and monuments, get the Paris Pass. There are different types of passes and prices. You can skip the extremely long lines and save money with a Paris Pass.
3. 
Take a Cooking Class in Paris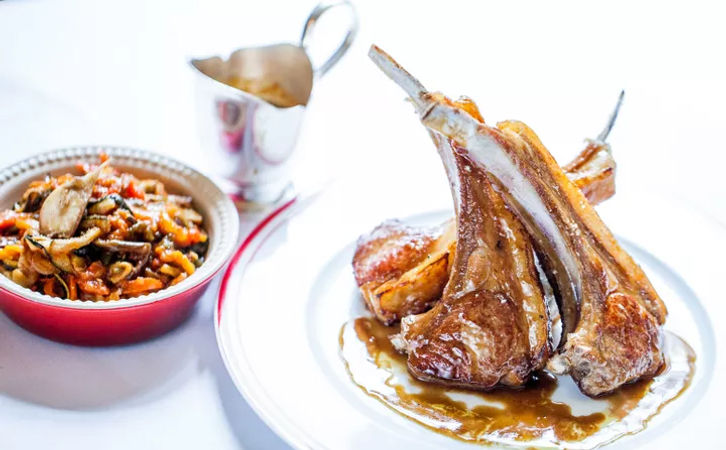 It's time to show off your culinary skills!
Paris has some of the best culinary schools in the world. If you have always wanted to become a chef, then it is your time to shine.
Take a cooking class and learn more about French cuisine or learn to bake from a pastry chef. There are many great restaurants around the city but nothing beats a home-cooked meal.
Learn how to make some authentic French food and impress your friends back home with your new talent in cooking! 
4. 
Stop by the Notre Dame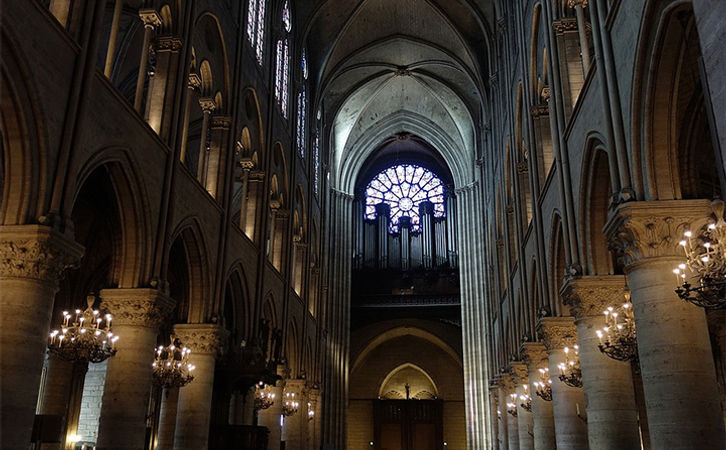 Learn about the significant events that took place here
Notre Dame is the most famous cathedral in France! Elegantly constructed with stained glass windows and arches all over the cathedral, this piece of Gothic architecture is truly majestic and is a must see.
The film and book "Hunchback of Notre Dame" also made this location popular. If you ever watched the movie, then maybe you will recognize some parts of this cathedral.
Entrance Fee: It is also free to enter, however, if you want to go up the bell towers, you would need to pay €8.50.
5. 
Walk Through the Royal Gardens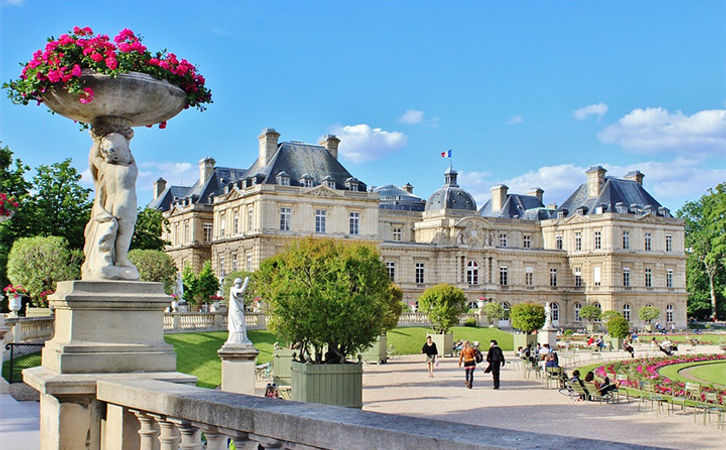 The Luxembourg and Tuileries Gardens are both great places to relax, however, they are on opposite sides of the Seine River. Since they are both free, be sure to visit these gardens if you are in the area.
Jardin du Luxembourg
The Luxembourg Gardens is the perfect place to relax from the busy and crowded city. The garden was created by the French Queen Marie de' Medici in 1612! You will be able to see the Luxembourg Palace, where the queen lived. There is also a large pond and a fountain that makes this garden even more charming.
Jardin des Tuileries
Located near the Louvre and Musee de l'Orangerie, the Tuileries Garden was created by Queen Catherine de' Medici in 1564. This garden is also another great place to relax and is filled with things to do. You can ride on the ferris wheel or bring your children to the playground!
6. 
Grab Some Food From Pastry Shops and Bakeries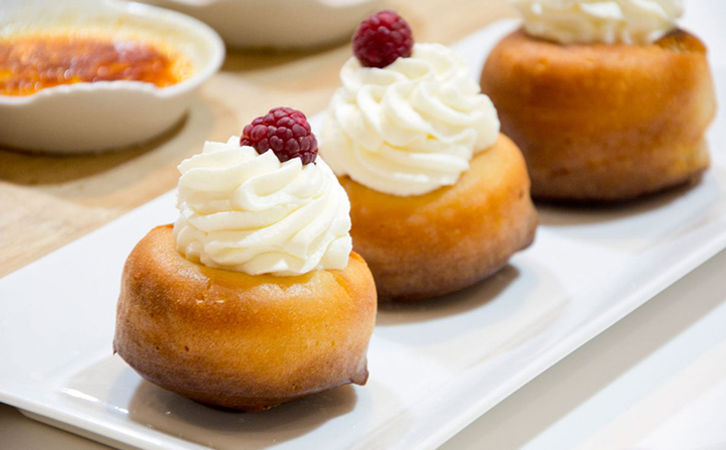 This is perfect for people with a sweet tooth!
You must go to a bakery or a pastry shop when you are in Paris. Grab some coffee and a baguette or a croissant for breakfast. Then stop by a pastry shop and buy some macarons or cakes if you are craving something sweet.
Going to a pastry shop in Paris will make you want to buy everything. The pastries on display are always delicately presented and look too pretty to be eaten. Make sure to buy some pastries since everyone loves them and they make great gifts.
If you want to learn how to make delicious French pastries, then you should take a class!
7. 
Climb Up the Arc de Triomphe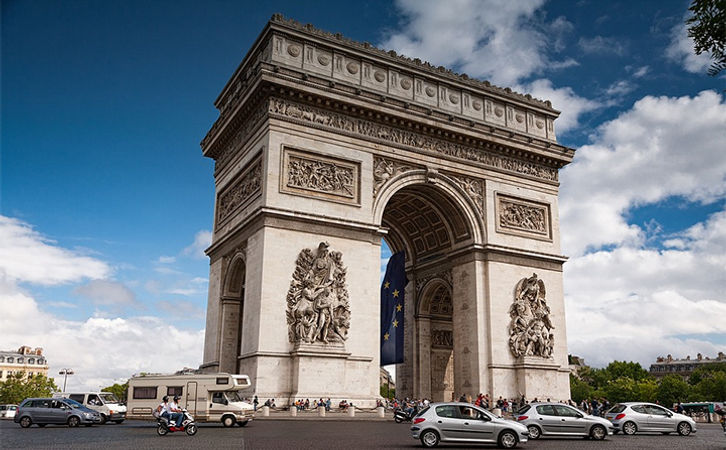 Get a glimpse of the city at the top of the monument
Arc de Triomphe is the center of history. This monument was created to honor all the French soldiers that served in the French Revolution and Napoleonic Wars. Arc de Triomphe is located at the western end of Champ Elysees, the most famous and popular shopping avenue in Paris.
You can enjoy a panoramic view of the city when you walk up to the spiral staircase that leads to the top of the monument. Once you reach the top of Arc de Triomphe, you will be able to see the Eiffel Tower as well.
Entrance Fee: General admission is €12, but you can get in for €9 if you're from a non-EU country and between the age of 18-25 years old
8. 
Take a Cruise on the Seine River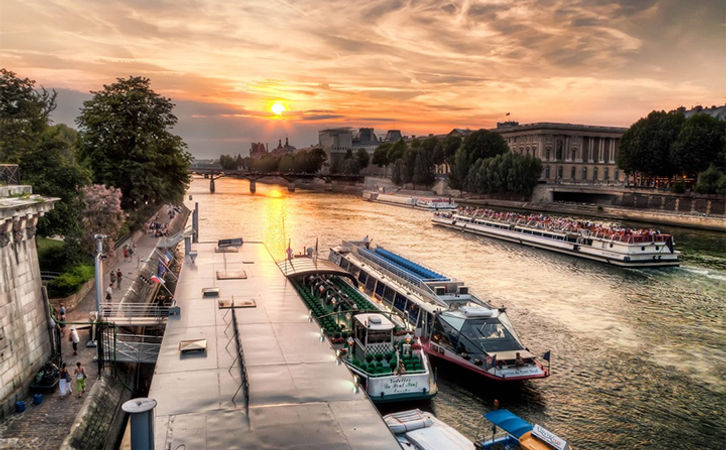 See why Paris is also known as the "City of Love"
The Seine is a 483-mile river that stretches across most of France. There are 37 bridges in Paris that cross over the river.
Taking a cruise on the Seine River is a must do but go in the evening! The river is absolutely stunning at night and you'll be able to see the beautiful city lights. You'll also be able to see the Eiffel tower from a new perspective. To make this experience even more romantic, some cruises offer a candlelit dinner.
Cost: A basic 1-hour cruise is usually around €14
9. 
Try Your Hands at Macaron Making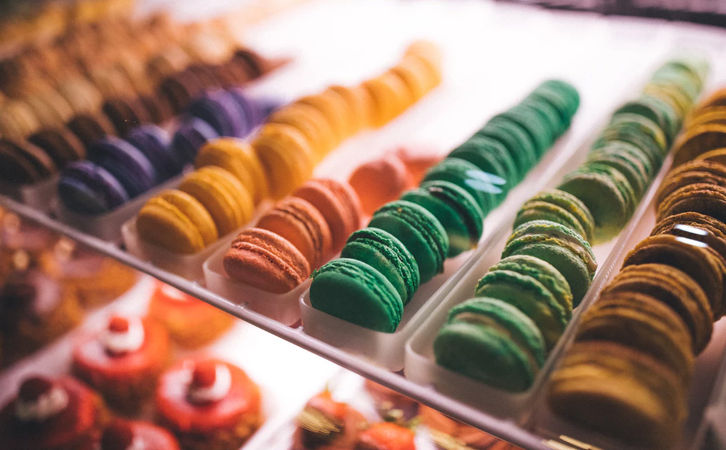 Don't just eat these delicious sweet treats
When you're in Paris, eating macarons is a must-do. A popular sweet treat served all over the world but no one does it better than the French. Macarons come in a variety of flavors and it's tough to pick a favorite. Macarons also make for excellent gifts, and the kids absolutely love them.
If you want to learn how to make macarons with your own hands, then you should definitely take an authentic cooking class in Macaron making.
10. 
Lock Your Love at Pont des Art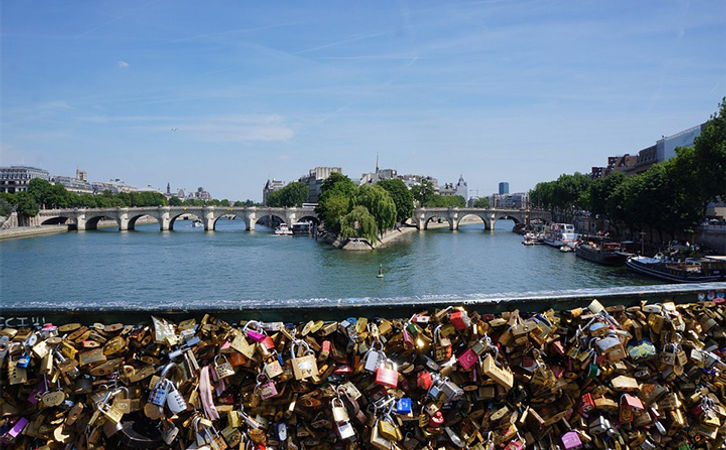 If you think Paris can't get any more romantic, think again!
For many years, Pont des Art have been a popular destination for couples. Placing a lock on this bridge symbolizes eternal love.
In recent years, the heavy weight from the locks has caused damage to the bridge. Some people also throw the key away into the river but that is really bad for the environment. Please be considerate when you are visiting this location.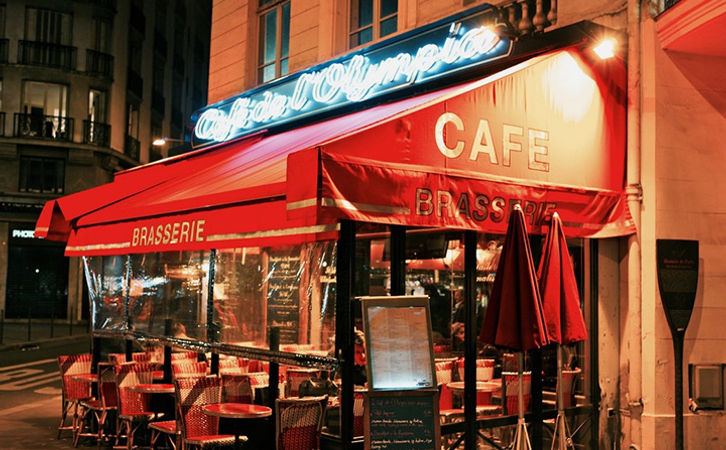 Get the full Parisian experience
Going to a brasserie will make your trip feel more authentic. A brasserie is a type of restaurant that is usually in a very casual and relaxed setting. To make the setting even more relaxing, many of these restaurants have outdoor seating.
There are many brasseries in Paris so be sure to go eat at one while you are there. You can get an even more unique experience by taking a private baking class in a Parisian apartment.
12. 
Explore the Streets of Montmartre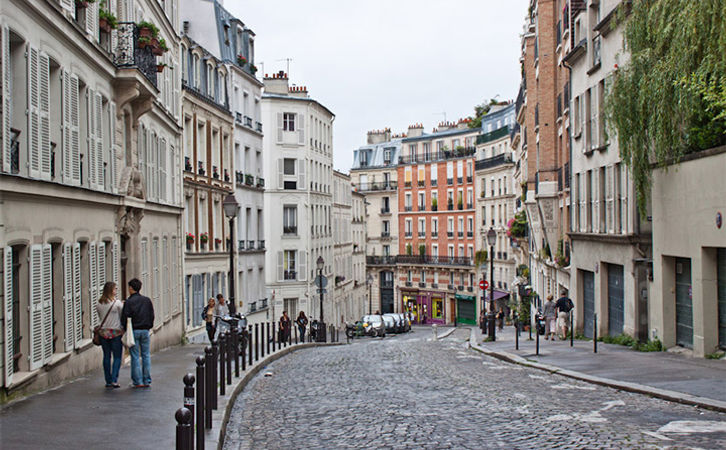 An art district on a hill
Many notable artists such as Pablo Picasso and Vincent van Gogh either lived or worked in Montmartre. This art district is a very popular spot to visit since many famous artists got their inspiration here. It is still a place where many artists gather today.
Sacre Coeur Sacre Coeur is a beautiful cathedral that is located at the top of the hill. It is the most notable place on Montmartre because of its enormous size and construction. Once you reach the top of Montmartre, you'll also be able to see the entire city!
13. 
Watch a Show at the Moulin Rouge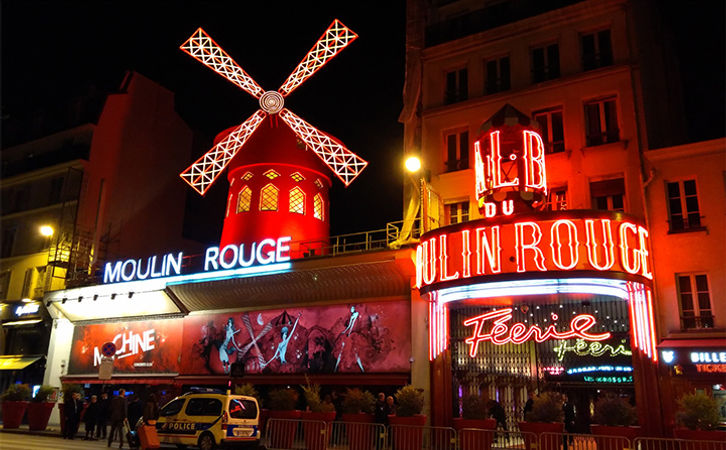 Experience a grand and extravagant performance
Located near Montmartre, Moulin Rouge is a must-see show. The Moulin Rouge features great music and talented dancers. This famous show has attracted many visitors and has even been adapted into a movie.
Cost: The show can be kind of expensive, tickets can cost €100 or more. Depending on the type of package you purchase and the seats, prices can vary.
Good to know: They have a semi-formal dress code so be sure to dress appropriately for the show!
14. 
Take a Spooky Tour at the Catacombs of Paris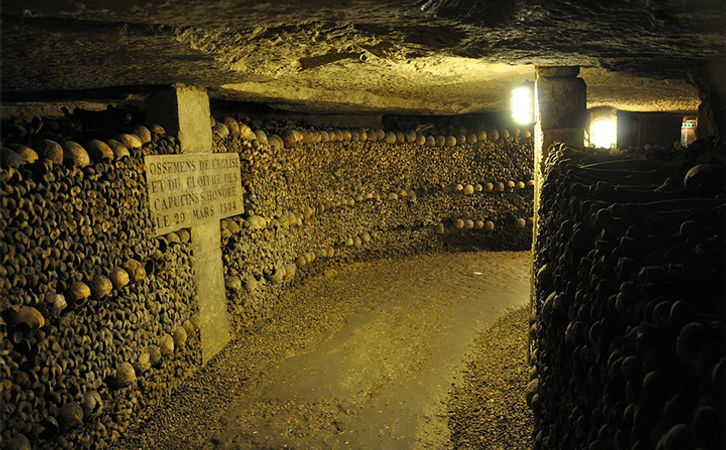 Bet you didn't expect to see this on the list!
This tour may not be for everyone but if you love a good horror movie then you might enjoy this. The Catacombs of Paris have been a burial site for centuries. It holds the remains of more than 6 million people.
The Catacombs of Paris attracts many visitors every year due to the horror films that were produced here. The wait time can be very long because they can only let a certain amount of people in at a time.
Entrance fee: Admission cost €13 and €11 for concessions. You can purchase tickets online for €30 if you want an audio guide and skip the long line.
Good to know: There is a lot of walking involved so make sure you wear comfortable clothes and shoes. There are no restrooms here so use the toilet before you enter!
15. 
Go Shopping at the World's Fashion Capital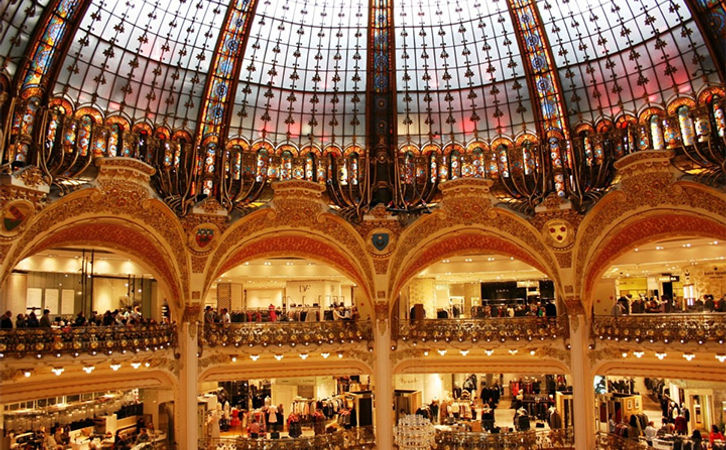 Stay on top of the trends while you are in Paris
Paris has been a huge influence in the fashion industry for decades. Paris Fashion Week is one of the most important events in the industry so you know that Paris is the best place to find the most stylish clothes.
Some popular places to go shopping is Champ Elysees and Galeries Lafayette. Champ Elysees is one of the major shopping avenues in Paris and is located near the Arc de Triomphe. Galeries Lafayette is a huge department store that has just about every luxury brand you can think of. If you plan on shopping, make sure you get a tax refund before you leave!
This is it! 
We hope that our list of "Unique & Fun Things To Do in Paris" will help you discover Rome's most fun things to do and other enjoyable activities for a 4-5 day itinerary.
If you're interested in a cooking class, be sure to check out everything that's offered on www.cookly.me