Siem Reap: A getaway to the Angkor ruins and foodie paradise in northwestern Cambodia

Siem Reap is a beautiful resort town in Cambodia and the capital of the Siem Reap province, with a variety of fun things to do. It's architecture and culture has been heavily influenced by Chinese and French settlers. This influence also helped create the unique cuisine Siem Reap has to offer.

If you came to Siem Reap for food, you won't be disappointed. Siem Reap offers a plethora of Southeast Asian-style food. From curry to fried insects, Siem Reap has it all!

Let's get started and look at the 10 foods you cannot miss while in Siem Reap: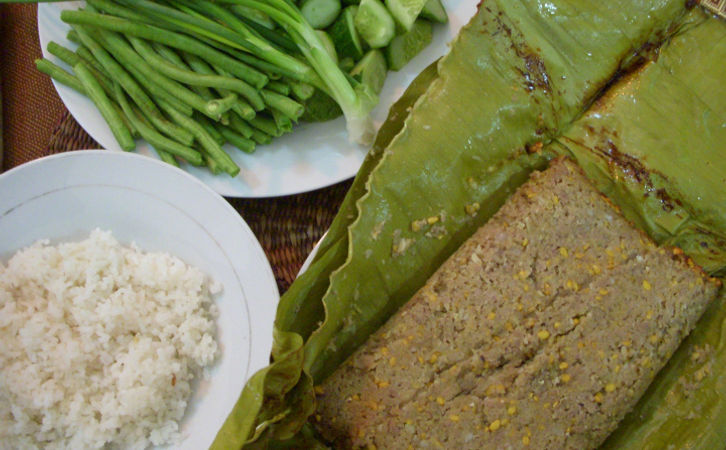 by Independent
Phahok is a gray paste made of fermented fish. No, it doesn't sound amazing, but it's a delicious Cambodian dish that's unique to the country. It's made by first exposing the fish to the sun for about a day. This allows for the fish to dry out and begin the fermentation process. After a day, the fish is mixed with sugar, garlic, and cold rice. Once everything has been well combined, the Prahok is ready to ferment. The mixture is placed into a jar where it'll sit for several months before it's ready.
Once the prahok is finished, it is used more as a spice to bring out the flavors in a variety of Cambodian dishes rather than a stand alone dish.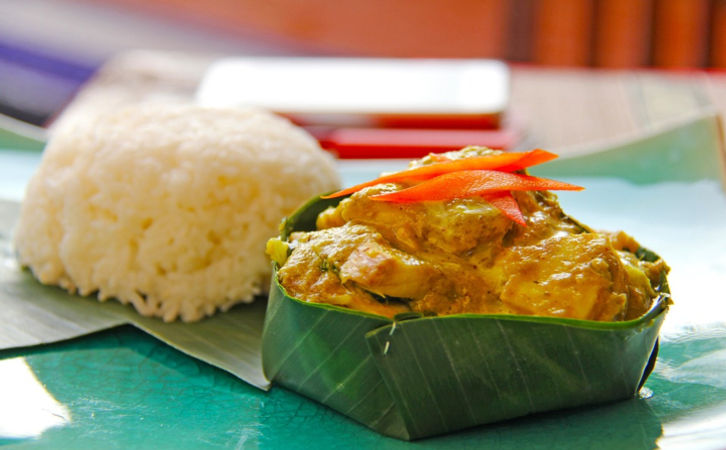 Amok fish is a thick yellow curry made with catfish. It's typically served in a coconut or wrapped in a banana leaf which gives it a visually appealing appearance.
Amok on it's own is simply yellow curry which is often eaten alone. When combined with  freshwater catfish it becomes amok fish, as the name suggests. To make this pretty dish, the fish and curry are steamed together with banana leaves which results in a soft, creamy texture. Outside of just fish and curry there are several ingredients which make this dish a Cambodian specialty you can't miss. Garlic, salt, prahok, lemongrass, chili paste, coconut milk, and galangal are staple pieces in amok fish.
Traditionally amok fish is eaten during the winter, but it's popularity means any visitor is able to find and try this dish in many Cambodian eateries.
Want to try your hand at making Amok Fish? It's easier that it looks! Cookly has several courses that'll teach you how to make traditional Siem Reap dishes and Amok Fish like the course below.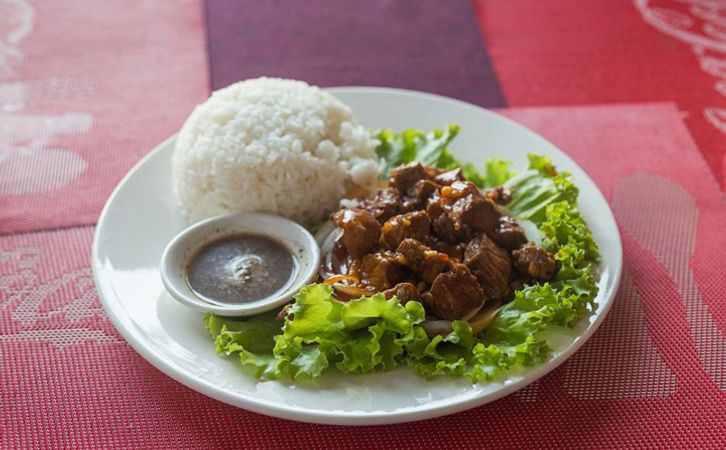 Lok Lak is a savory Cambodian dish you must try on your visit to Siem Reap. On the surface, Lok Lak is simply a stir-fried beef dish, but the secret to this Siem Reap speciality lies within the marinade. The beef is marinated overnight in a mixture of fish sauce, lemon, oyster sauce, and pepper which gives the Lok Lak it's unique flavor.
You'll most likely see Lok Lak served alongside a bed of lettuce, tomato, red onion, cucumber, rice, brown sauce, and a fried egg. And while it's most commonly made with beef, many restaurants are willing to switch it out for pork, chicken, or even tofu.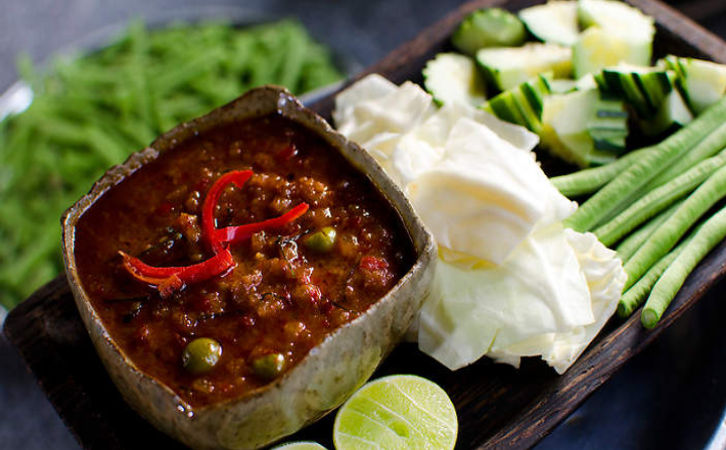 Prahok Ktiss is another traditional Siem Reap condiment. Like prahok, Prahok Ktiss uses fermented fish as its main ingredient; however, it produces a much less intrusive flavor. Many prahok dishes have a pungent flavor, but since Prahok Ktiss is a dipping sauce, the flavor is more tame so it doesn't over power whatever is being dipped into it.
The special ingredient which gives Prahok it's palatable taste is the addition of pork belly or minced pork. This is accompanied by eggplant, coconut milk, and Khmer curry paste (kroeung).
Since Prahok Ktiss is a dipping sauce, it is primarily enjoyed as a snack. When you order Prahok Ktiss, you'll see it comes with a variety of sliced veggies like carrot, cabbage, long beans, and cucumber. You can also find it next to rice or noodles as a side dish.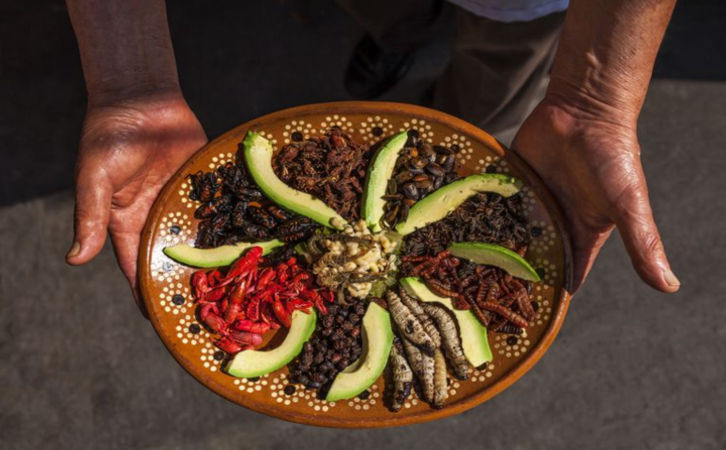 by Thought Co
It may not sound appetizing to eat insects on your vacation, but trust us, it's a must-try in Siem Reap. You'll find while roaming the streets of Siem Reap that it's quite common to find bugs of all types as snacks to eat on the go. The reason for this is due to insects being particularly cheap and packed with nutrition.
You'll be able to find fried insects of all sorts including: wasps, silkworms, crickets, and even spiders. While you're able to find insects with a variety of seasoning like sugar, salt, and herbs, chili is definitely the best combo. They're a little spicy and so crispy you won't even know you're eating a bug!
If eating insects isn't your thing, don't worry! Siem Reap has tons of other foods to offer. You could also learn how to make some of the city's popular dishes on your own by taking a cooking class. Cookly has several classes to choose from where you'll be able to enjoy a traditional meal and learn how to make it on your own! Check it out below.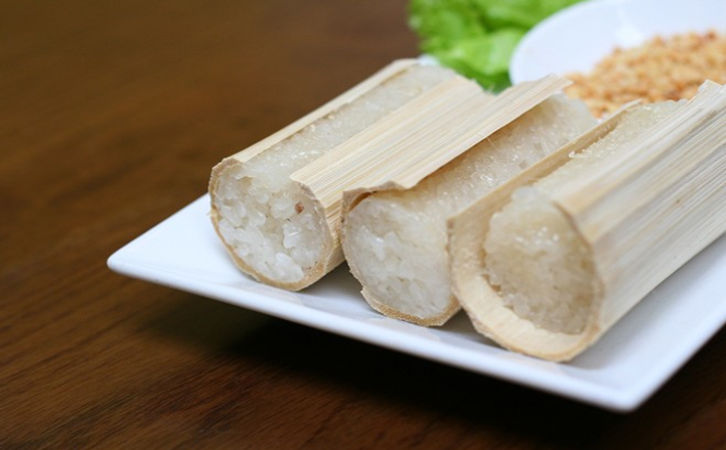 by Myanmars
Bamboo sticky rice takes ordinary, everyday rice and turns it upside down. Think rice is a plain dish that tastes the same no matter what? Think again. This rice is actually cooked inside bamboo and it must be on your list of top foods to try in Siem Reap.
In order to make bamboo sticky rice, locals gather stalks of bamboo and thoroughly clean and cut them in to 30 centimeter-long pieces. They then combine sticky rice with black eyed peas and a pinch salt. After which the rice is tightly packed into the cleaned bamboo sections. Coconut water is added inside the shoots and finally placed on a grill to cook.
The rice is placed directly on burning coals for about an hour until it's ready. While it's cooking on the hot coals, it's important to consistently rotate the bamboo to ensure even heating. Once it's done cooking, it's time to eat and we swear you won't forget this delicious combination of rice, coconut water, and beans.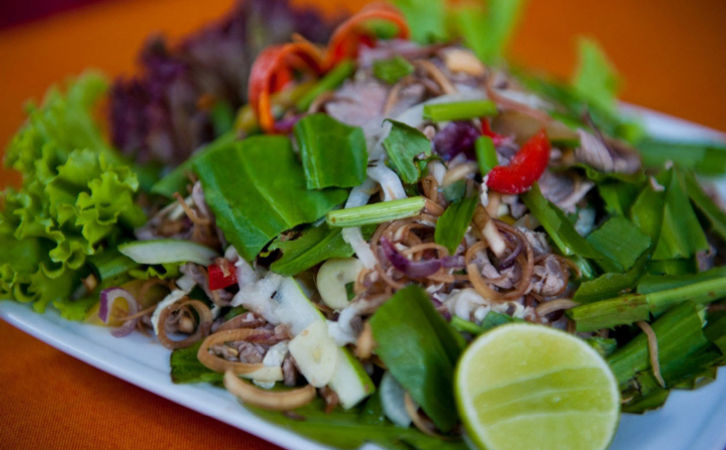 by Sabai Adventures Cambodia
Lap Khmer is a dish reminiscent of ceviche. This lime-marinated beef salad is a Khmer staple food that is an absolute must-try in Siem Reap. Lap Khmer utilizes two main ingredients: raw beef slices and fresh lime juice. Lemongrass, shallots, fish sauce, basil, mint, garlic, green pepper, and green beans are also used to marinate the beef and create a salad-like dish.
You'll often find Lap Khmer served next to a bed of rice. It's also common to eat it with fresh chilies. This is especially tasty for those who prefer a touch of spiciness to their meal. And while Lap Khmer is traditionally served with raw beef, there are many restaurants who'll use grilled beef instead to appeal to international travelers.
Whichever way you want to enjoy Lap Khmer is up to you, just make sure you have a bite while in Siem Reap!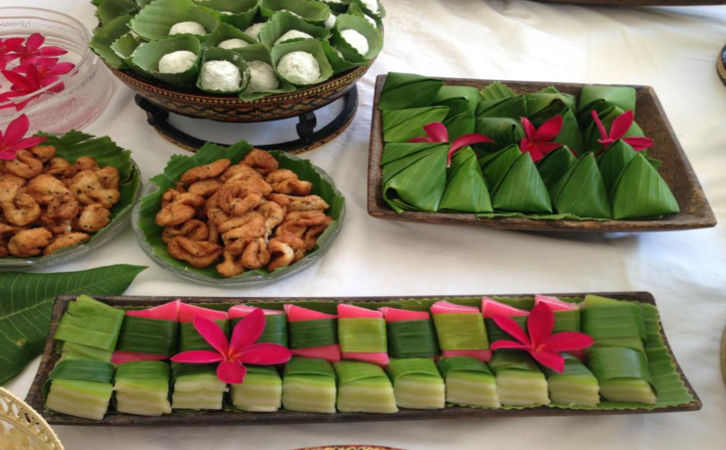 Khmer Cakes are the ultimate combination of sweet and savory. These delicious cakes are made from mung beans and taro then topped off with with bits of fruit preserves for an added touch of sweetness. Khmer Cakes are not only loved by locals, but visitors to Siem Reap say they're a perfect balance of sweetness that can't be missed.
Upon taking your first bite of a Khmer Cake, your mouth will be filled with the taste of sweet, slightly crunchy dried fruits on top. That will be followed by the soft inside filled with delicious taro and mung beans. One bite of this popular cake and you won't be able to stop eating!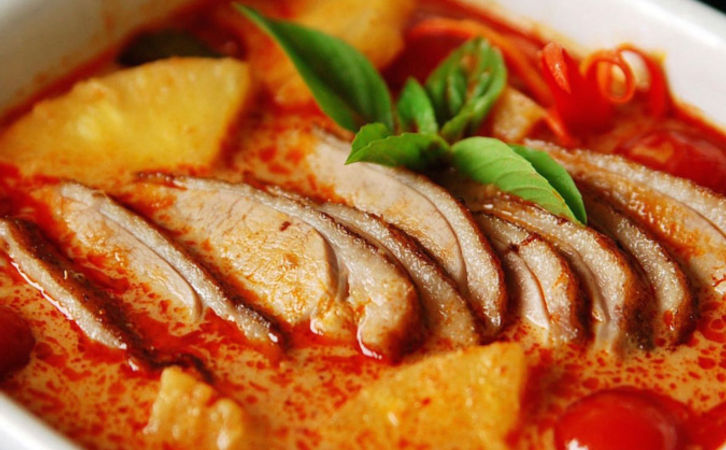 by Hungry Forever
Surprisingly, Khmer red curry is not made with any chillies. This makes it great for those wanting to enjoy curry in Siem Reap without the spiciness. The color of Khmer Red Curry instead comes from kroeung, a Khmer curry paste. Kroeung is made from galangal, lemongrass, lime zest, and turmeric. The kroeung is combined with coconut-milk and a few other ingredients to make Khmer Red Curry.
You'll often find it served with a French baguette along with slices of meat like beef, chicken, or fish, then eggplant, potatoes, and green beans mixed in.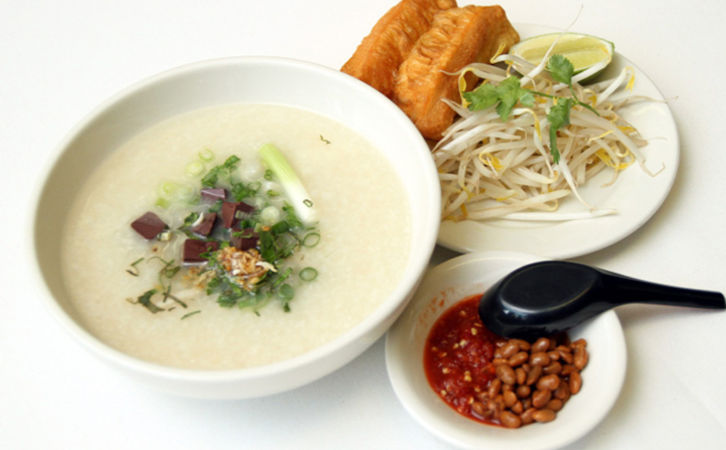 by Simply Khmer
Baw Baw, otherwise known as rice soup, is a delightful dish packed with, you guessed it, rice and rice noodles. You'll also find veggies and some type of protein added into the soup. The broth can be described as clean, but packed with flavor. It's made with ginger, dried shrimp, and lemongrass, so it has a fairly light taste that won't leave you bloated. Even though it's considered a soup the consistency of Baw Baw is more like a porridge.  
It's known more as a comfort food in Siem Reap and also commonly eaten during winter as a hearty soup that'll help you get over a cold. It's typically served as a breakfast dish, but there's no reason why you can't try it out during a lunch or dinner break while adventuring around Siem Reap. 
That's it! 
We hope that our list of some amazing dishes in Siem Reap will help you discover the city's most delicious foods to eat during your adventures in Cambodia. If you want to learn more about this cuisine and bring home cooking techniques and recipes, be sure to book a cooking class or food experience: