Flavorful Chinese Food in China's Capital 
After a long day of taking in the sights and sounds of Beijing, you're bound to be hungry for authentic Chinese food.
From Beijing roast duck, to dumplings, to Yunnan, Lu, and Northern cuisines and more, there's so much to savor in every corner of Beijing—and it's often way different from the "Chinese takeout" in the Western world.
Surprisingly, as recently as forty years ago, strict rules harshly limited the number of private restaurants in Beijing. But fortunately, the rules have been relaxed since then.
Today, the Beijing culinary scene has exploded with thousands of flavorful options, making it difficult to track down the top restaurants.
So, what are the best Chinese restaurants in China's capital? Read on to find out our Favorite Chinese restaurants in Beijing. 
1. 

Jing Yaa Tang


Sophisticated Roast Duck Stars in This Theatrical Experience

Restaurateur Alan Yau designed this high-end contemporary restaurant located in the Chaoyang District's Opposite House hotel. Its name means "classic, elegant room." But, its atmosphere and palate combine classic and modern, to make you feel like you're attending a culinary theatre performance.

What to Order:

Jing Yaa Tang is most known for sublime and sophisticated Beijing roast duck. But both locals and visitors also rave about the top-notch dim sum, as well as the wide range of pan-Chinese dishes. If you're a fan of spicy Sichuan cuisine, go for the poached chicken with crushed peanuts and sesame, or the mapo tofu.

Where It's Located:

Lower Ground Level, The Opposite House, Taikoo Li Sanlitun North, No. 11 Sanlitun Lu, Chaoyang District, Beijing, China 100027

Visiting Tip:

Jing Yaa Tang is only open at specific lunch and dinner hours (check the Opposite House website for current times). Call ahead to reserve a table.

After your feast of roast duck, learn how to cook duck and other dishes at a Beijing Cooking School class, so you can take a bit of Beijing back home!
2. 

Dali Courtyard


Diverse, Delicious, and Changing Daily

Dali Courtyard, in the Dongcheng district, serves up bold, fresh and light Yunnan dishes in a casual, inviting atmosphere. But what is Yunnan? Bold, fresh, and light, Yunnan is a unique branch of Chinese cuisine, inspired by the many ethnic minority groups in southwest China's Yunnan province. It combines influences of the Yunnan province's diverse population with dishes from Vietnam, Myanmar, Laos, Tibet, and Sichuan province. So, it's a blend of foods from many cultures!

What to Order:

You won't get to choose what to order at Dali Courtyard, as there's no menu. Instead, you'll get a multi-course meal that changes daily, based on what's fresh and locally available.

Where It's Located:

67 Xiaojingchang Hutong, Dongcheng Qu, Beijing Shi, China, 100007

Visiting Tip:

Dali Courtyard is located in a back alley, so it may take a bit of time to find. Keep searching for a little white sign with the word "Dali" in English.
3. 
Little Yunnan

Spice Up Your Visit to Beijing
Craving traditional Yunnan food but want to choose your dishes from an extensive menu? Dine at Little Yunnan. You'll love the cozy, homelike setting.
What to Order:
Are you a spicy food enthusiast? Little Yunnan has a wealth of dishes that turn up the heat, like the spicy papaya fish, spicy beef and mint salad, and many dishes with a chili element. After all, Yunnan cuisine is famous for spicy flavors. Can't handle the heat? Don't worry, there are plenty of choices for you, like fried goat cheese, pineapple rice, tea-infused dishes, and hot pots. And, if you're a wine enthusiast, be sure to sample the home-brewed rice wine!
Where It's Located:
28 Donghuangchenggen N St, Dongcheng Qu, Beijing Shi, China, 100007
Visiting Tip:
Love art? The National Art Museum of China is just a 6-minute walk from Little Yunnan.
Has your Yunnan meal made you hungry to learn how to cook a Yunnan dish? Take a Tastes of China cooking class!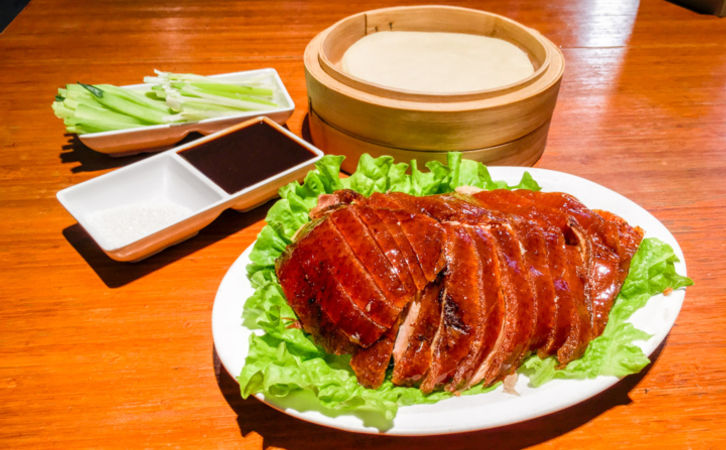 High-End Duck Without High-End Prices
Peking Duck's a Beijing necessity, so don't leave Beijing without trying it. Looking for scrumptious Peking duck that won't break the bank? Trust the many locals, expats, and travelers who all frequent Jingzun Peking Duck.
What to Order:
Order the whole roast duck! Chefs will carve the signature duck in front of your table and present every piece of meat beautifully, as is traditional in Beijing. Then, you'll savor the crispy, flavorful skin and juicy, smoked dark meat. It's an experience like no other, and at Jingzun, it comes at a fraction of the fancy restaurant cost. Thin wraps, sweet sauce, cucumbers and spring onions come with the duck at no extra charge. Wrap up the duck with these toppings, or enjoy it straight.
Where It's Located:
4 Chunxiu Rd, Chaoyang Qu, Beijing Shi, China, 100001
Visiting Tip:
If you come on a nice summer or fall day, take advantage of the outdoor seating area.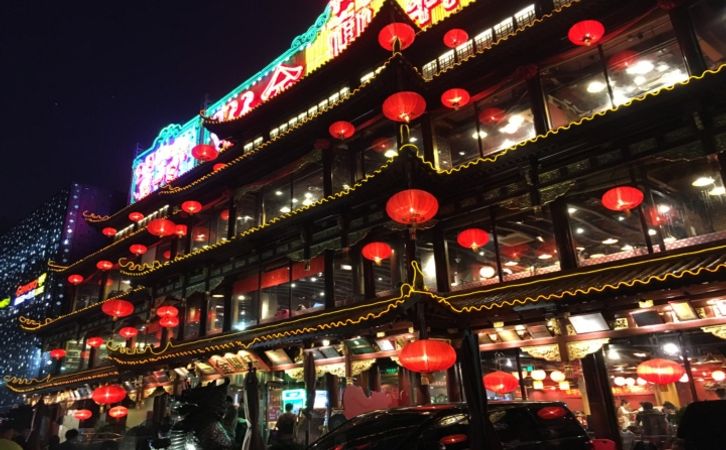 Famous Dim Sum at All Hours
Your stomach's begging you for a late-night snack? This 24-hour restaurant will come to the rescue. Jin Ding Xuan has two main menus: one with Cantonese and Sichuan food, and one with a wide range of dim sum, or dumplings. Whether you're a meat eater or veggie, you'll find dumplings that will satisfy your cravings.
What to Order:
Pick at least one item off the dumpling menu. After all, many say this restaurant has "the best dim sum in Beijing!" The famous shrimp dumplings are a reliable choice. And there's even dessert dim sum to cap off your meal! Hungry for a Beijing original that isn't dim sum? Go for the sliced pork in sweet bean sauce (served with bean wraps).
Where It's Located:
No.77 Hepinglixi Street, Dongcheng District, Beijing 100000
Visiting Tip:
Jin Ding Xuan is right by the Lama Temple and Confucius Temple, so it's a great stop before or after your temple exploration.
If your love of dumplings motivates you to learn how to make your own, book this quality Beijing cooking class that focuses on dim sum.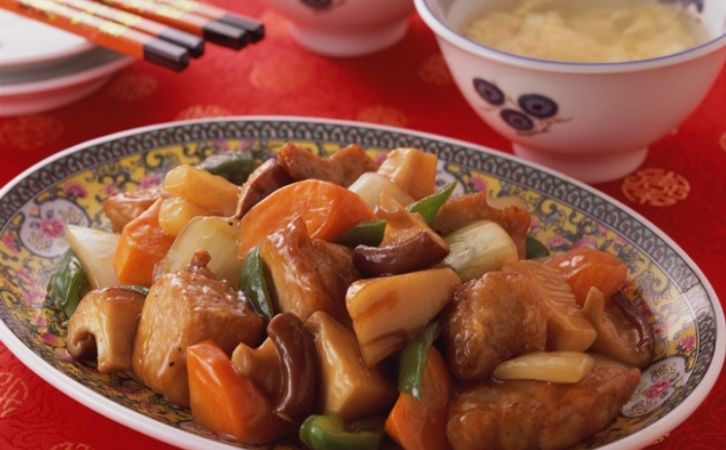 Influential Coastal Cuisine 

DongXing Lou specializes in Lu cuisine from the coastal Shandong province. This traditional Chinese cooking style isn't super common in overseas restaurants, but it's extremely popular in Beijing. Seafood often takes center stage, and grains usually replace rice. Vegetables and pork also play prominent roles.
What to Order: 

Try the fish in wine sauce, griddled organic cauliflower, or deep fried pork balls. Feeling a bit adventurous? Go for the cold pork elbow with bean flour rolls and Mandarin pancakes, or anything with sea cucumber. 
Where It's Located:

5 Dongzhimen Inner St, DongZhiMen, Dongcheng Qu, Beijing Shi, China, 100001
Visitor Tip:

Look out for the sign that reads 樓興東. That's the restaurant name in Chinese.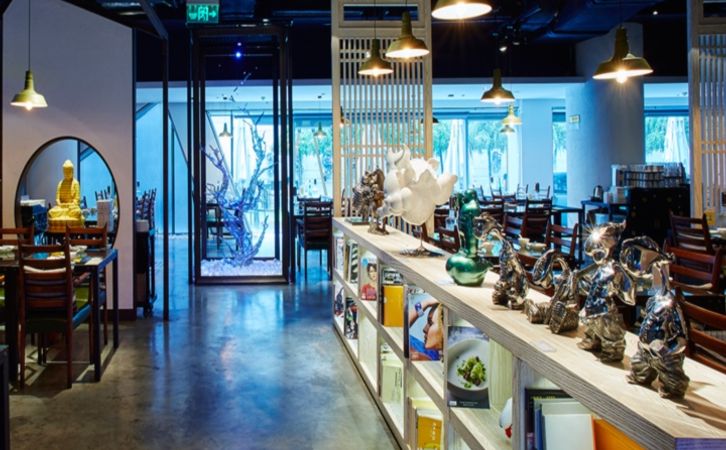 Da Dong Roast Duck's Younger, Casual Brother
Chef Dong Zhenxiang is much more famous for Da Dong Roast Duck, his high-end duck restaurant in Beijing. But Taste of Dadong, his casual restaurant, delivers the same iconic flavors at a fraction of the price. 
What to Order: 

The lean roast duck is the best choice. It has the famous, tender crispy taste of elite Da Dong duck, with no fat in sight. If you're craving something other than duck, try the high-quality dumplings, the beef with peppers, or the smoked salmon in a jar.  
Where It's Located:

LG2-11, Parkview Green Mall, 9 Dongdaqiao Lu, Chaoyang District, Beijing
Visiting Tip:
At the end of the meal, enjoy the delightful spun sugar clouds in flower pots— an elevated version of cotton candy.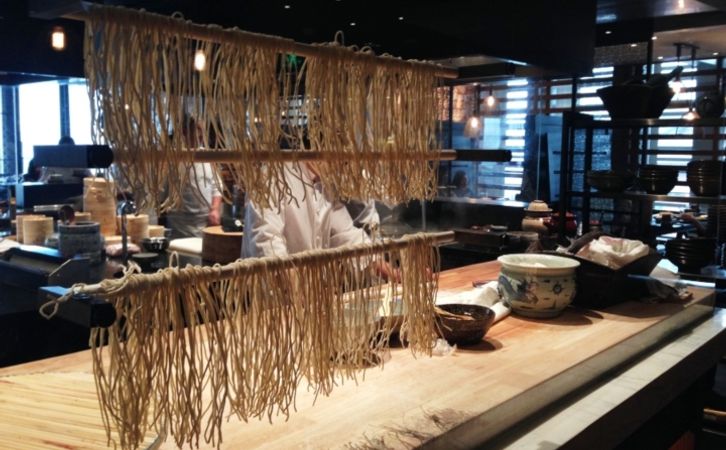 A Scrumptious Lost-And-Found

Located in the Rosewood Hotel, Chef Leo Chai's five-star kitchen is on a mission to resurrect "lost recipes" of the Qing dynasty and spotlight Northern Chinese cooking. Although this restaurant is among the most expensive on the list, it's an optimum choice for a more upscale meal. 
What to Order:
The classic Beijing duck roasts in a wood-fired oven, and chefs use "lost" ancient techniques to prepare the roast pork.  The Mongolian-style leg of lamb is another popular menu item (many Mongolian dishes draw inspiration from Northern Chinese cuisine). Pair one of the local Beijing drinks with your meal to round out your authentic dining experience. 
Where It's Located:
Rosewood Beijing, Jing Guang Centre, Hujialou, Chaoyang District,
Beijing, 100020
Visiting Tip:
Ask for a seat with an optimum view of the open kitchen, so you can watch how the chefs prepare meals from start to finish.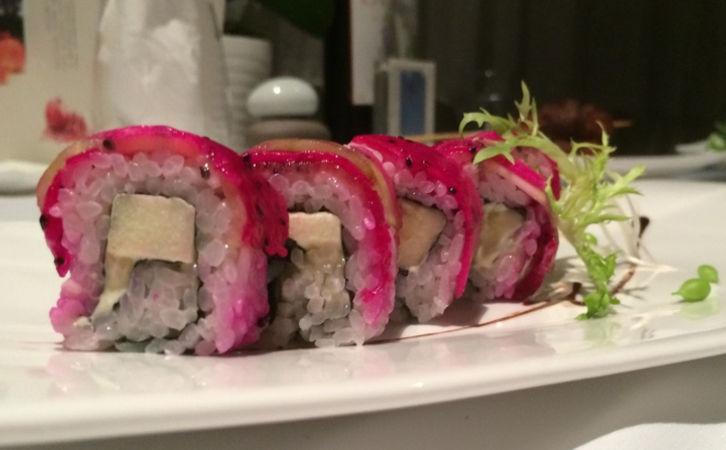 Plant-Based Cuisine Fit for an Emperor 
Vegetarians and vegans, rejoice! This modern upscale restaurant in the Dongcheng district has a completely meat-free menu. So, it's a must-visit for anyone with a plant-based diet. 
Meat lovers should keep their minds open, though. The sophisticated flavor and texture combinations will make you forget that you're eating vegetarian food! 
What to Order:

The menu at King's Joy combines reimagined Chinese classics with plant-based versions of dishes from Japanese and other cuisines. Are you a pork fan? Try the braised Taiwanese mushrooms or the sweet-and sour "monkey's head" mushrooms, made to rival the taste of classic Chinese pork dishes. A sushi enthusiast? Sample King's Joy's dragonfruit-and-apple version, where the fruits take the place of raw fish. 
Where It's Located:

2 Wudaoying Hutong, Dongcheng Qu, Beijing Shi, China, 100027
Visiting Tip:

Visiting the famous Lama Temple? King's Joy is just a 3-minute walk away.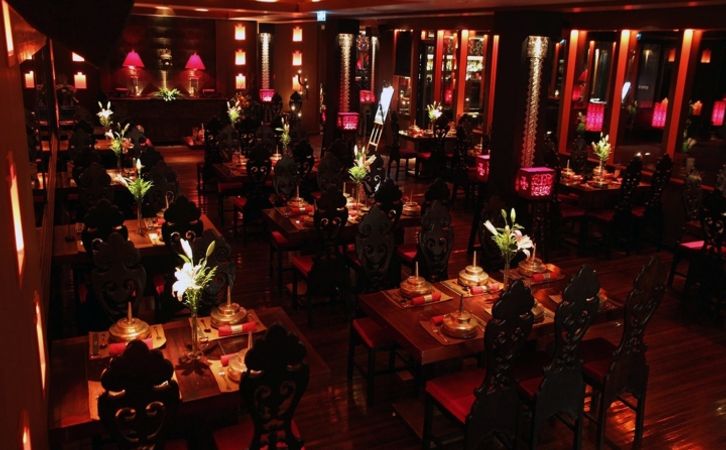 Heavenly Yunnan With a Contemporary Spin

Lost Heaven sits at the site of the former U.S. Embassy building (circa 1900s). This Yunnan restaurant tones down the spices a bit, but keeps the traditional freshness. Its chefs dedicate themselves to unearthing lost indigenous Yunnan recipes and techniques. But it's not all about tradition— Lost Heaven brings modern twists to Yunnan, including Western elements.
What to Order:

Meat fans should try the chicken with chili or the Yunnan roast pork ribs.
If your diet is plant-based, Lost Heaven has you covered with plenty of veggie options, like spicy tofu.
Where It's Located:

23 Qianmen Dongdajie, Dongcheng District, Beijing 100009
Visitor Tip:

Love Thai cuisine? You're in luck. Many visitors compare the Lost Heaven dishes to quality Thai food.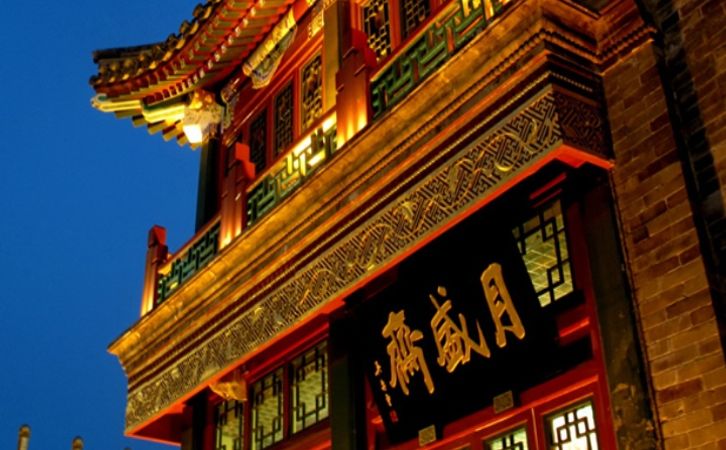 Beijing's Halal Pioneer
 Founded in 1775, Yuesheng Zhai is one of the most famous names in Beijing for authentic, classic, and Halal Chinese cuisine. Beef and lamb take center stage in Yuesheng Zhai dishes (as pork is strictly forbidden by Islamic dietary law). 
What to Order: 

Yuesheng Zhai is most famous for cuts of spiced beef and lamb, both with crispy outsides and tender centers. It is said that this braised and spiced meat was the Empress Dowager Cixi's favorite meal! You should also try the mutton braised in soy sauce. The sauce recipe has been passed through generations for more than 100 years!
Where It's Located:

1 Xiaoyou Hutong, ShiChaHai, Xicheng Qu, Beijing Shi, China, 100009
Visiting Tip: 

The restaurant is within walking distance of the Former Residence of Soong Ching-Ling. There, you'll find a museum and beautiful gardens, plus a few buildings that date back to the Qing dynasty.
Eating some delicious food is just one of the many things you can do in Beijing. We hope this guide helps you to make the most of your trip and choose top-quality restaurants to dine at.
If you want to take a cooking class in Beijing and learn how to make some of these restaurant dishes, be sure to check out everything offered on www.cookly.me