Source: The Philadelphia Inquirer
The star of a Venezuelan Christmas dinner are 'tamales' (a wrap made out of cornmeal dough and stuffed with meat, then steamed). Well, to be more specific, hallacas. These are made in large batches and are made of corn dough stuffed with a stew of meat and vegetables. They're wrapped in plantain leaves, tied with string, and boiled. Hallaca dough is rich and slightly cakelike, contrasting with the savory meat and bright flavors of the fillings. Hallacas recipes are individualized to suit the taste of each family, so no two recipes will be exactly alike.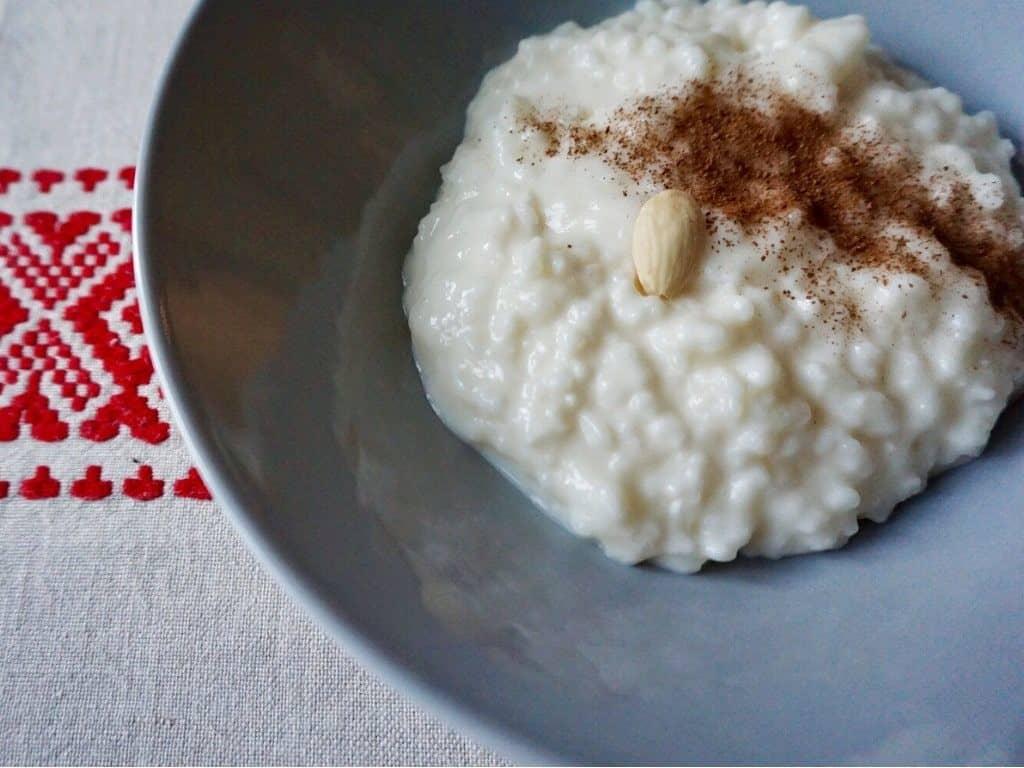 Source: Her Finland
Christmas is probably one of the biggest celebrations of the year in Finland. Dishes are hearty, simple, and made with just a few ingredients. Finnish families traditionally eat pudding made of rice and milk topped with cinnamon, milk, or butter. An almond is placed at the bottom of the puddings and whoever finds it gets a wish. This dish is usually eaten for breakfast or as a main dish on Christmas Eve.
Source: Real Journeys
New Zealand celebrates Christmas during their summer, so a number of their traditions take place outdoors. Their meals are usually centered around a "barbie", or barbecue where families and friends gather for a casual affair. A range of fresh seafood, meat, and seasonal vegetables is grilled and enjoyed by all.
Source: Explore France
In the French Caribbean island of Martinique, holiday food like yams, boudin créole, pâtés salés, and pork stew are served by family and friends. Christmas carols are sung together into the early hours of the morning in a popular event called Chanté Nwel, where fun and merriment is felt by all.
Source: Stellar
Traditional Christmas fare in Ireland is similar to that of England. It often includes homemade roast goose, vegetables, cranberries and potatoes. Nowadays, turkey is most likely to be found on dinner tables instead of goose, as well as ham. Every family has their own tradition for what time they sit down to eat, but no matter what the time, just know the food plays a central role in their holiday tradition.
Source: David Lebovitz
While the traditions around South Africa vary by region and culture, most families come together for a cookout, called braaing on the holiday. Marinated steaks and boerewors sausages are served as the main course. The customary dessert is malva pudding, a sweet, rich cake with Cape Dutch origins. It is prepared with apricot jam and a little brown vinegar, then covered with a custard cream sauce while it's hot. The recipe is simple enough to make at home, so you can bring a taste of South Africa into your home this Christmas if you want to!
Source: Delish
On Christmas Day, families go to church and then enjoy an abundant feast of wonderful dishes, ending with the traditional bûche de Noël, a rich buttercream-filled cake shaped and frosted to look like a Yule log. This cake commemorates the tradition of cutting and burning a specially selected log known as the Yule log.
The rest of the French meal is often a decadent affair, so everything that's typically saved for special occasions can found on on family menus. Oysters, lobster, foie gras, and caviar are all popular options, as well as the usual Christmas turkey, which has been a tradition in France since the 19th century. Interestingly, instead of the everyday chicken hen, roosters are typically found in French Christmas dinners.
Source: Everything Czech
As is the case with a lot of European traditions, the people of the Czech Republic celebrate Christmas on December 24th by eating a traditional Christmas meal. For them, traditional strays from the usual turkey that might come to mind for many. Czechs dine on a dish of carp and potato salad. Many Czechs buy their carp live a few days before and let it swim in the bathtub until its fateful day comes. It is then breaded, fried, and served alongside a heaping of potato salad.
Source: Numbersia
Mattak is one of the delicacies eaten for Christmas in Greenland. What exactly is mattak? You'll be surprised to find that it's raw whale skin and blubber! If it helps, you can think of it's as Greenland's version of sushi. Another delicious Christmas offering is kiviak, a small bird wrapped in sealskin and buried in the ground until it's decomposed. Greenland offers one of the more unique Christmas meals, but if you're in the area and feeling adventurous, give them a try!
The holiday season is different no matter where you go, but the spirit and festiveness still prevails. If you happen to find yourself away from home during the holiday season, take the chance to try a few of the local foods and traditions. Who knows? Maybe you'll find some new traditions to bring home with you.