The Heart and Seoul of South Korea
Seoul is the largest metropolitan city and capital of South Korea. Experiencing rapid economic development since the 1960's, it has become a leading global city and offers a unique hybrid of modernity and tradition.
Whether you're into shopping, food, pop culture, or national history, there's something for everyone. Of course, with so much to do, planning your trip can get overwhelming. Fear not! We've compiled a list of the things you should do in Seoul!
Keep in mind that even with this guide to Seoul, we encourage you to explore the city and see all the things it can offer.
 Now, let's take a look at the The Best Things to Do in Seoul:
1. 
Explore Bukchon Hanok Village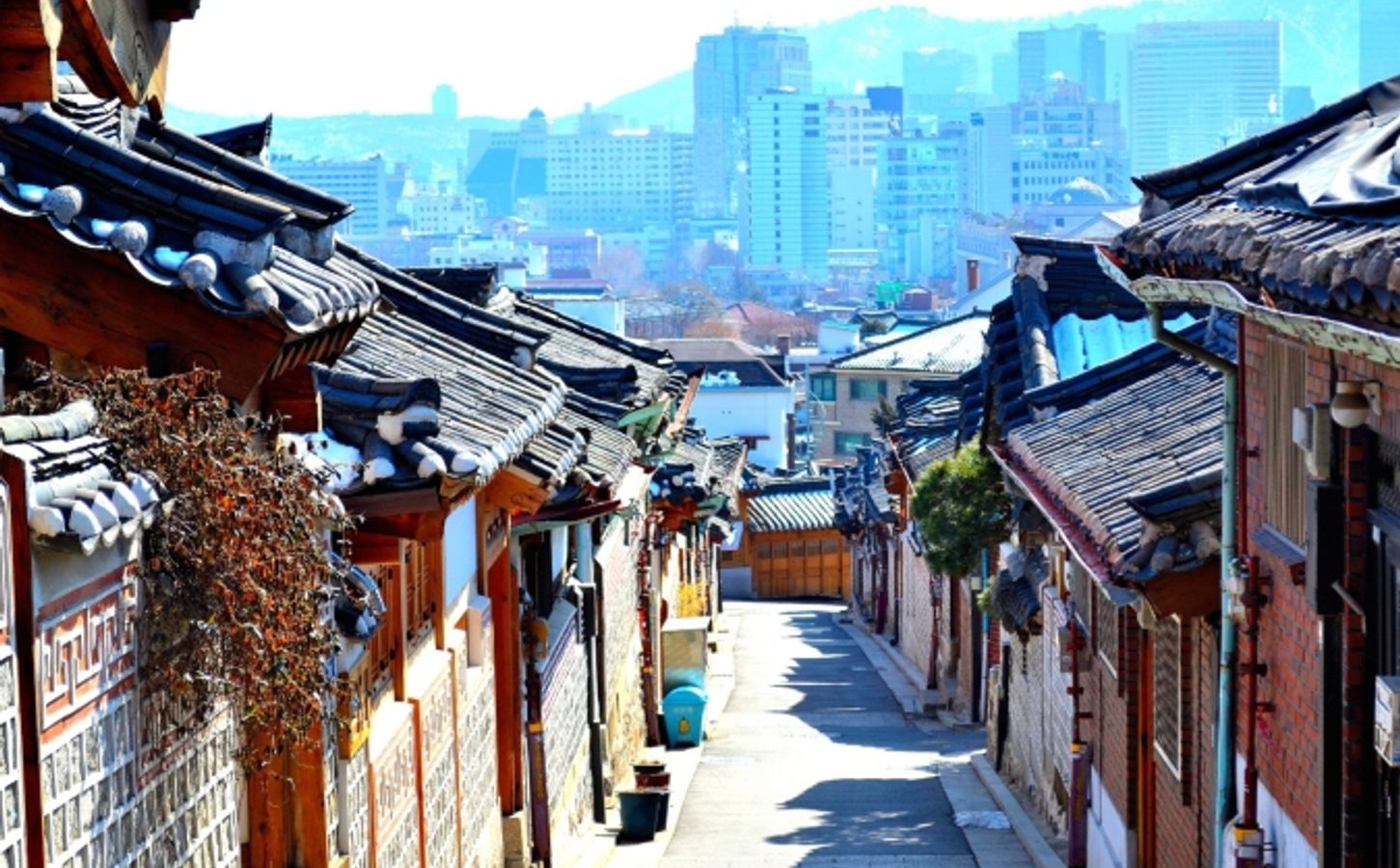 A 600 year-old village in a modern city
Set amongst the modern skyline, Bukchon Hanok Village is a charming traditional neighborhood that captures the essence of Seoul. Thanks to its historical importance and aesthetic, the village is a popular spot for both locals and tourists alike.
Stroll down the alleys and enjoy the architecture that dates back all the way to the Joseon Dynasty. Visit the hanoks that house cozy guest houses, tea houses, and artisan shops. Peek into the lives of ordinary Koreans– the housewives that hang the laundry dry, the children that run down the street, the elders that chat amongst themselves.
Address: 37, Gyedong-gil, Jongno-gu, Seoul
Recommendation: For an immersive experience, book an overnight stay at in a Hanok!
2. 
Climb Atop Mount Namsan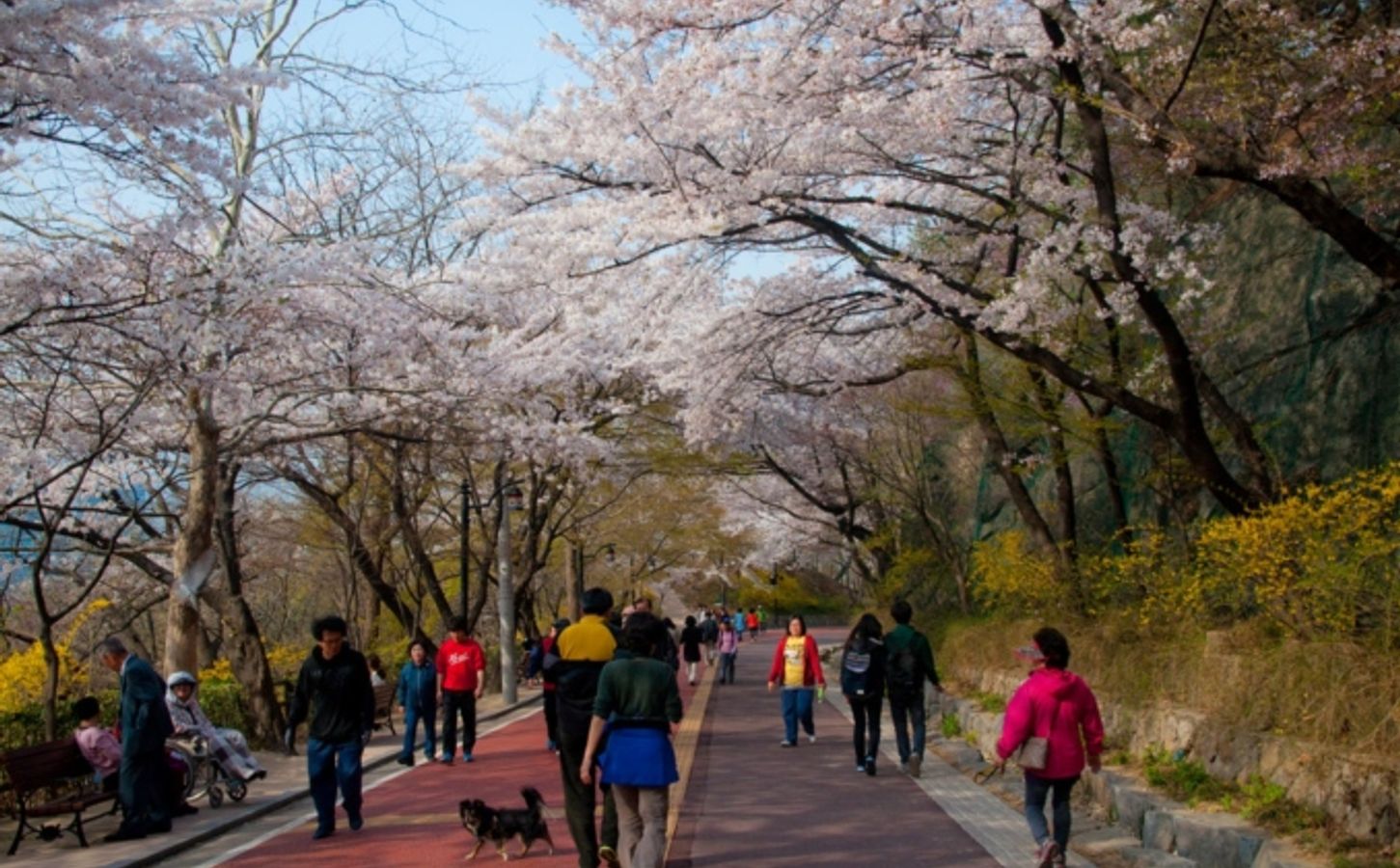 by 
Jordi Sanchez Tereul
Flora, fauna, and spectacular views
Right in the center of Seoul is a retreat from the bustle of urban life. Namsan is the largest park in city, featuring scenic walking trails that allows visitors to enjoy the many species of plants and wildlife.
What's there to see? Stop by in April for the annual cherry blossom festival, and walk along the Cherry Blossom Path to see the flowers in full bloom! Climb the mountain (don't worry, there's a cable car), and enjoy the many facilities at the top. The Palgakjeong Pavilion is the best spot for sunset-watching. Also at the top is the iconic N Seoul Tower, which sits 480 m above sea level and offers an amazing panorama of the city.
Address: 231, Samil-daero, Jung-gu, Seoul
Hours:  Observatory: 9am – 11pm, Cable Car: 10am – 11pm
Tickets: Observatory: Adults 9,000 won (~8.10 USD) / Youths 7,000 won (~6.30 USD) / Children 5,000 won (~4.50 USD), Cable Car (round trip): Adults 8,000 won (~7.20 USD) / Children 5,000 won (~4.50 USD)
3. 
Snap Some Fun Pictures at the Trickeye Museum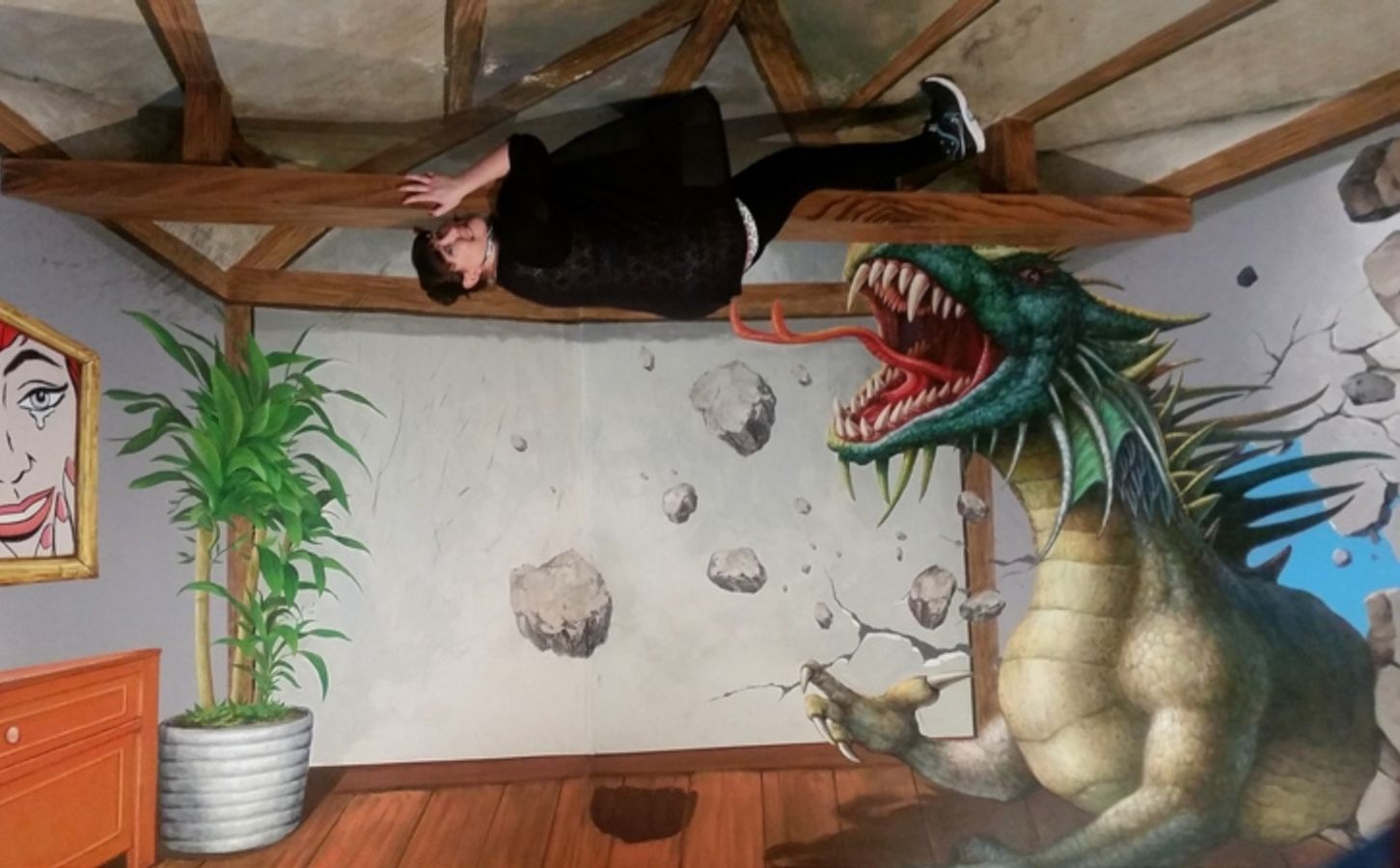 Are your eyes seeing things?
Want to defy gravity, surf with sharks, or ride a unicorn? Well, at the Trickeye Museum you finally can (or at least fool your friends into thinking you did)! The museum is an innovative gallery that combines art with optical illusions to give visitors a one of a kind experience. Visitors don't just view the art, but are encouraged to interact with them. Zones, including Masterpiece, Fantasy, Adventure, and Comic, provide plenty of fun photo ops and good laughs.
Address: 20, Hongik-ro 3-gil, Mapo-gu, Seoul
Hours: Sun – Sat, 9am – 9pm
Tickets: Adults – 15,000 won (~13.50 USD) / Children under 18 – 12,000 won (~10.80 USD)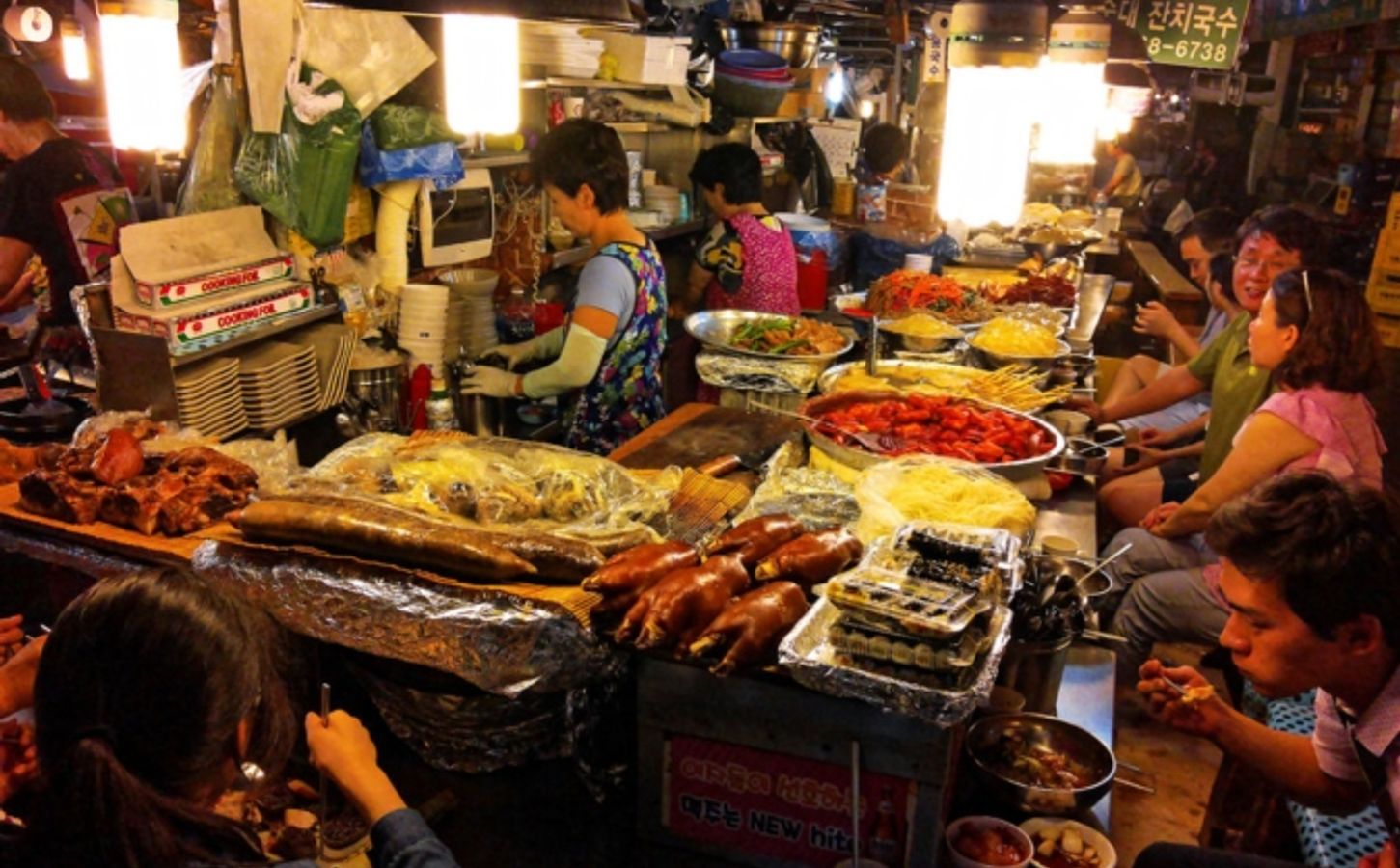 Seoul is street food paradise. Food stalls can be found on every corner, from markets, to subway stations, to popular shopping districts. Vendors offer a variety of eclectic as well as traditional Korean snacks, so make sure to stroll down the stalls and sample as many of the cheap and tasty offerings as you can!
Tip
: Most food at street stalls charge 2000 to 5000 won (~1.80 to 4.50 USD), so make sure to bring enough change.
Where to go
: Gwangjang Market (a century-old market serving traditional Korean cuisine), Myeongdong Street Food Alley (a shopping district with unique and innovative street food), and Seoul Bamdokkaebi Night Market (for handmade goods, outdoor concerts, and food truck culture)
What to Try
: Tteokbokki (spicy rice cakes), kimbap (seaweed rice rolls), Hotteok (sweet korean pancake), korean fried chicken, korean soft serve (a whopping 32 cm), bbopkki (candy made from caramelized sugar and baking soda)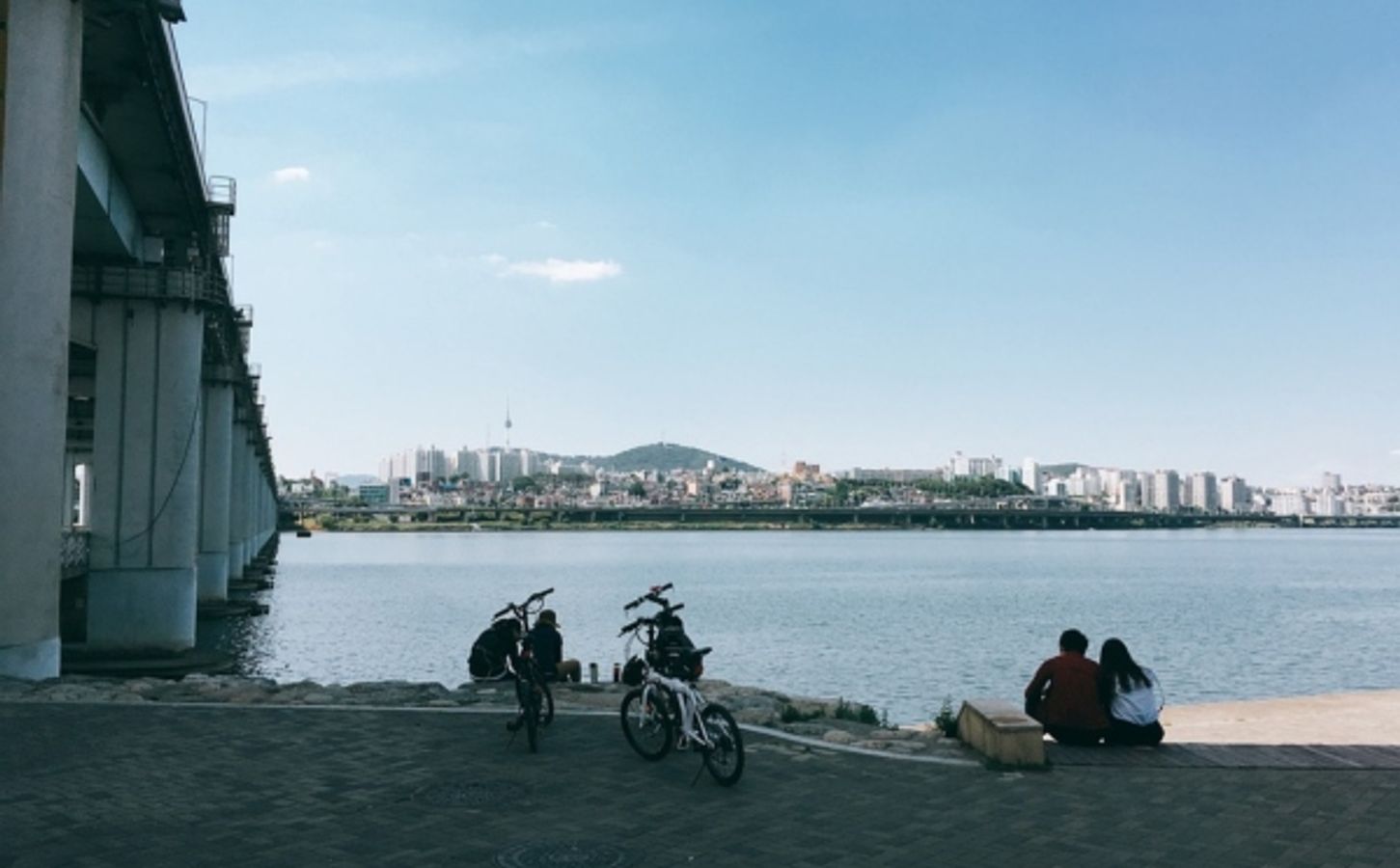 A lazy day on the river
The Han River is one of the most defining landmarks of Seoul, stretching through the heart of the city. It has a rich history, playing a vital role in transporting supplies and protecting the city from invading boats in its past. Today, it offers locals and tourists a nice spot for recreation.
Lined up along the river are dozens of parks and green spaces, perfect for having a picnic and people watching. Enjoy the city's skyline by taking a river cruise or biking along the Han. Water sports and basketball courts are also available for those who want to get their heart pumping.
6. 
Shop 'til You Drop in Myeongdong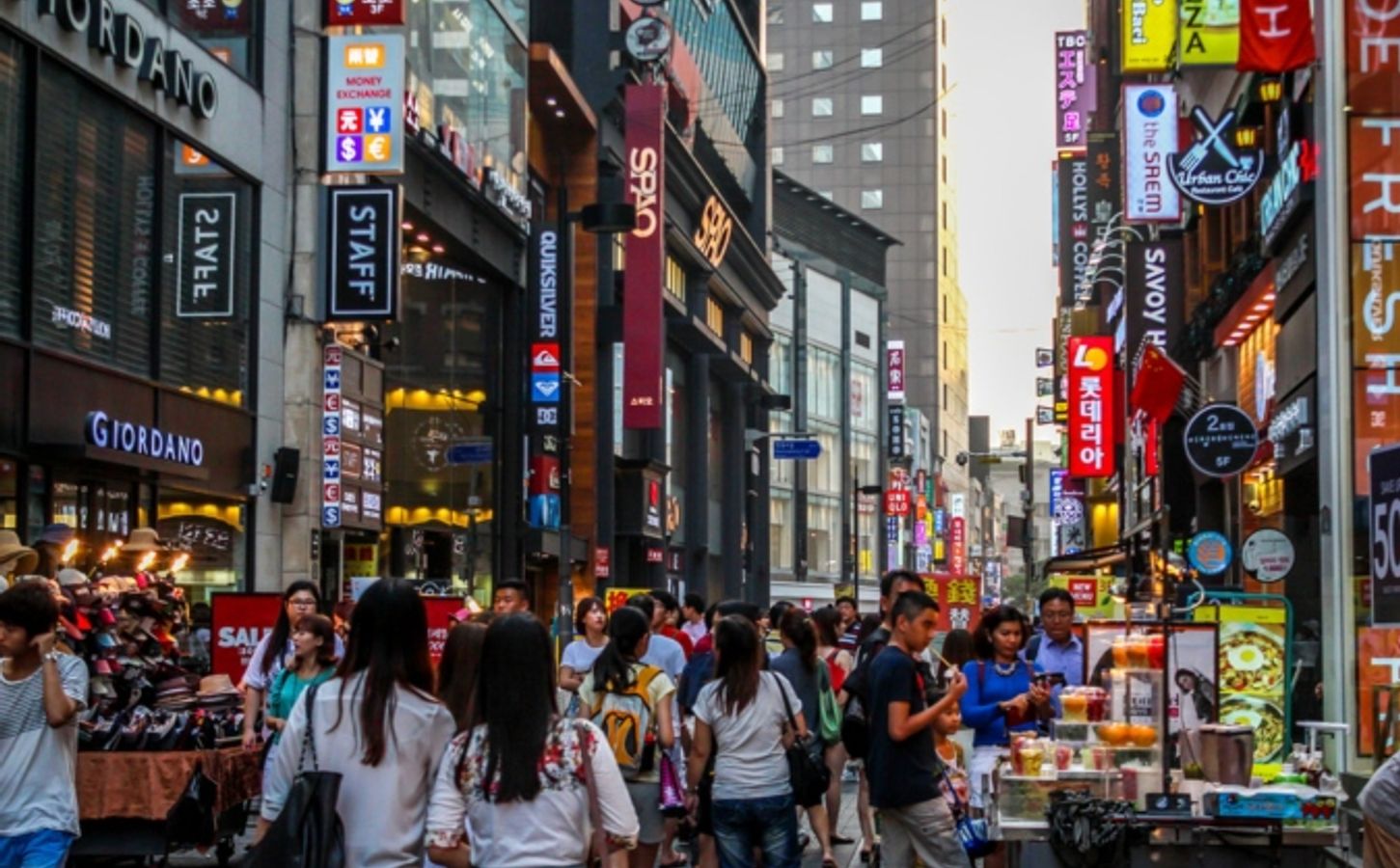 by 
Doug Sun Beams
The mecca of shopping
Looking for the ultimate shopping experience? Look into Myeongdong, one of the hottest shopping districts in Seoul. In fact, an estimated 2 million people visit this place each day. Along the streets and alleys, one can find luxury department stores, international fashion brands, and homegrown cosmetics.
For fans of Korean skincare, Myeongdong is a one-stop-shop, carrying well-known brands such as Etude House, Tony Moly, and Nature Republic. Of course, for those who are looking for bargains, past the brand name stores are smaller shops and street carts tucked at every corner.
Shopping: Lotte Department Store (the largest department store in Korea), Olive Young (the biggest health and beauty store chain), StyleNanda 3CE (for skincare and instagram aesthetic), and Artbox (for unique stationary and gifts)
7. 
Step Back in Time at Gyeongbokgung Palace
 "Gyeongbok" means "Greatly blessed by heaven" 
Gyeongbokgung palace is one of the most important heritage sites in Korea, with a long history stretching back to the beginning of the Joseon Dynasty. Built in 1395, it's the first and largest of the five royal palaces and represented the dynasty's sovereignty.
Walking inside the palace grounds is like stepping back in time. Admire the exquisite architecture and gardens, as well as view the royal guard changing ceremony. Many visitors can be seen wearing traditional hanboks.
Address: 03045  161 Sajik-ro, Jongno-gu, Seoul
Hours: Jan – Feb: 9am – 5pm, Mar – May: 9am – 6pm, Jun – Aug: 9am – 6:30pm, Sep – Oct: 9am – 6pm, Nov – Dec: 9am – 5pm
Tours: Free English tours are given at 11am, 2pm, and 3:30pm. Meet at the information center next to the main entrance.
Recommendation: For the full experience, rent a traditional hanbok at the palace store! Rentals usually last 4 hours, cost about 13,000 to 15,000 won (~11.70 to 13.50), and include hair accessories. Wearing hanboks also gives you free admission to all the royal palaces!
8. 
Enjoy Art and Music in Hongdae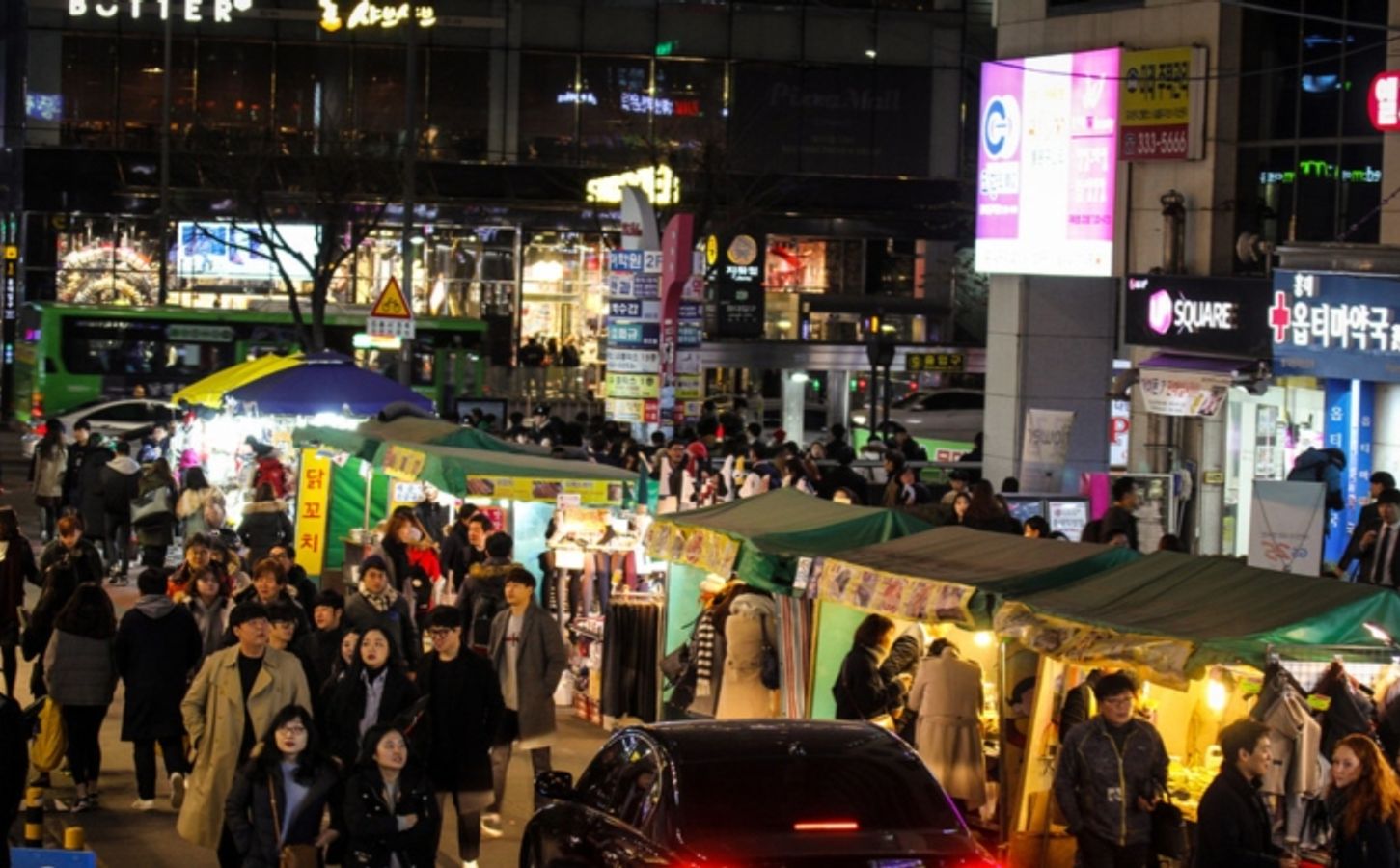 Seoul's trendiest neighborhood
Into art, music, and urban culture? Check out Hongdae! The neighborhood is situated near Hongik University, a prestigious fine arts institution that greatly influenced its music and art scene. There, you can find a maze of hundreds of shops, clubs, and music venues.
Enjoy street art festivals or sit down in a cafe and enjoy live music by underground musicians. Walk along the streets and find many singers and performers busking. Visit kitschy pet cafes or shop at vintage and streetwear pop-up stores. At sundown, join the students and city's youth for the vibrant nightlife.
Art: Hongdae Mural Street (for ever-evolving art that captures the spirit of Hongdae)
Music: Club Evans (for the best jazz music), Club FF (for killer line-ups and a wide variety of music genres), Club BBang (for up-and-coming artists in a non-judgemental space)
Cafes: Meerkat Cafe (for coffee with cute critters), Hello Kitty Cafe (for those who love character cafes)
Shopping: Hongdae Free Market (for handmade goods by local artists), StyleNanda (for the fashionistas)
9. 
Laugh Until it Hurts at the NANTA Show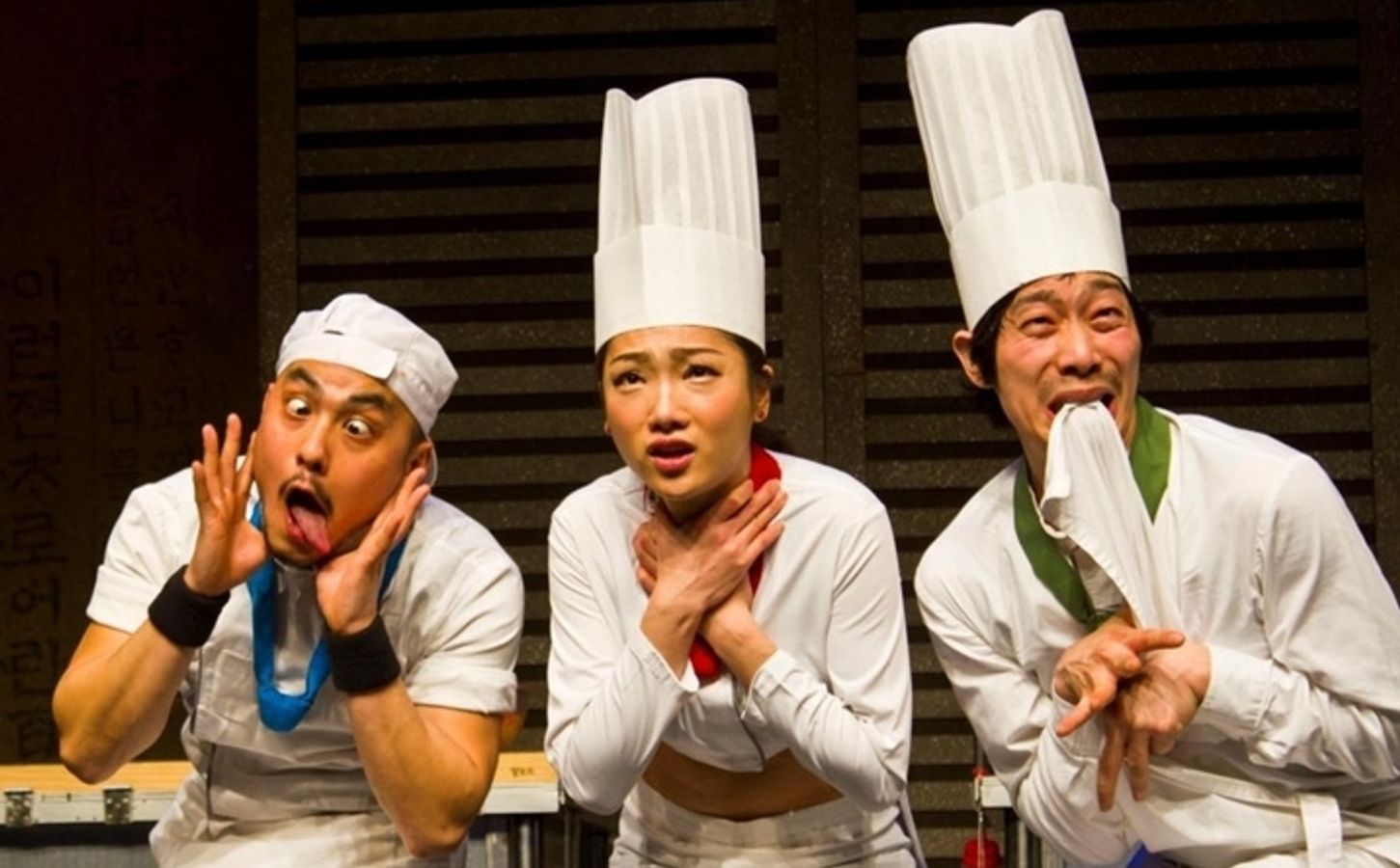 Cooking and comedy: a concept
Language has no barrier at the NANTA show. The award-winning production is a non-verbal performance that combines martial arts, laugh-out-loud comedy, cookery, and audience participation for a memorable night of entertainment. See why this show has wowed audiences from across the globe. You won't want to miss it!
Address: 26, Myeongdong-gil, Jung-gu | UNESCO Hall 3F, Seoul 04536, South Korea
Showtimes: Mon-Fri, Sun & Public Holiday: 5pm & 8pm, Sat: 2pm, 5pm, 8pm
10. 
Take a Korean Cooking Class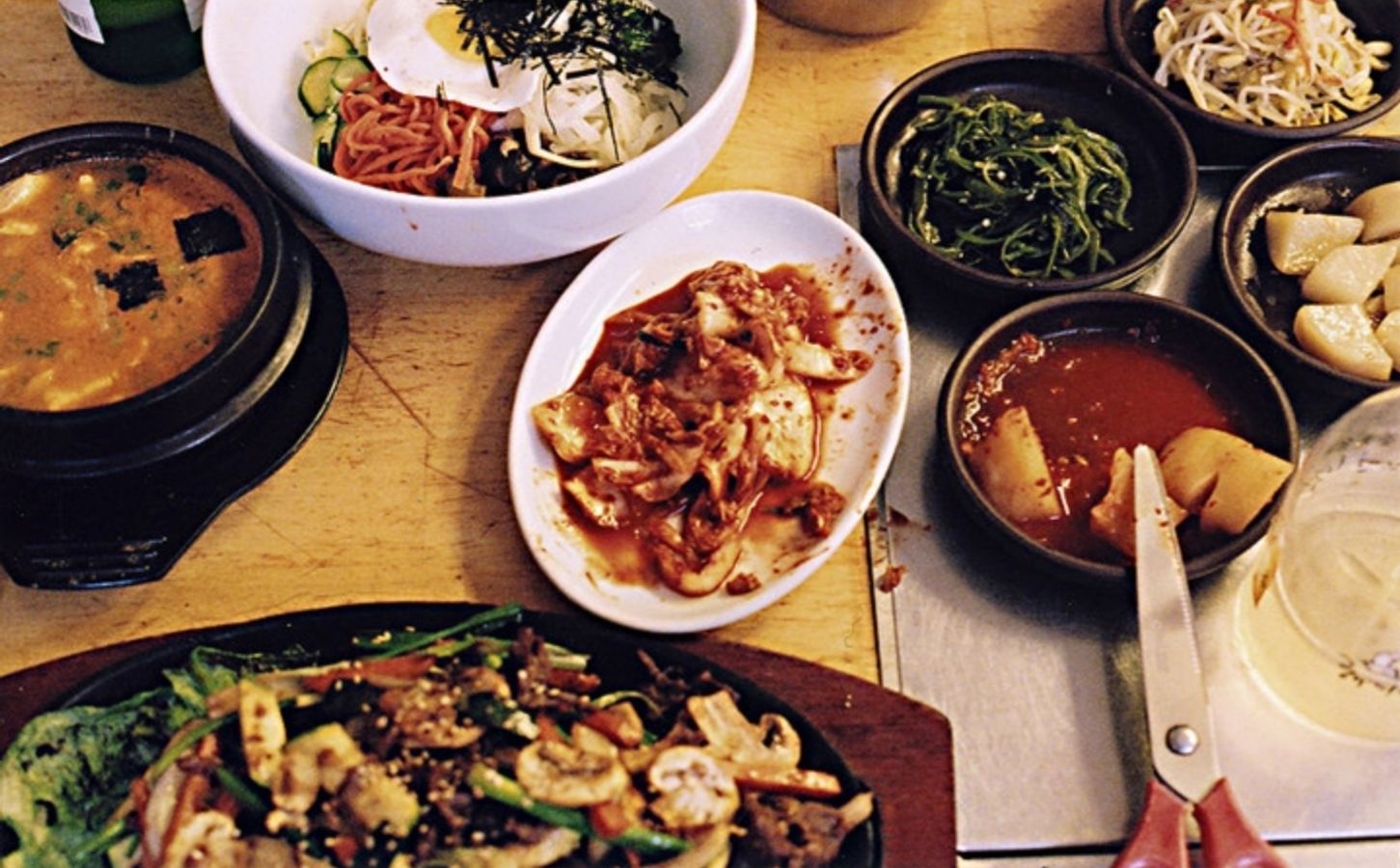 There's nothing like a hearty, delicious Korean meal
You may be a fan of Korean barbeque– the juicy, marinated meat cooked on a tabletop grill. Or tteokbokki– fun rice cake sticks in sweet and spicy sauce. Want to learn how to cook them? Why not try a cooking class in Seoul? There's many savory dishes to try out… kimchi, tofu soup, bibimbap, and more!