In 2016, cousins Lucia and Francesca founded Le Cugine. They wanted to help tourists discover, cook, and eat authentic Neapolitan Pizza in Naples. When visiting Naples, it's the dish many people have on their bucket list. And for good reason — Neapolitan Pizza is one of Naples finest and most popular global export products. The city regards itself as the birthplace of modern pizza. 
Lucia and Francesca are inspired by their grandmother, who was a mother of seven and grandmother to over twenty grandchildren. They wanted Le Cugine to reflect the welcoming spirit of their grandmother's kitchen and showcase delicious Neapolitan cuisine to the world.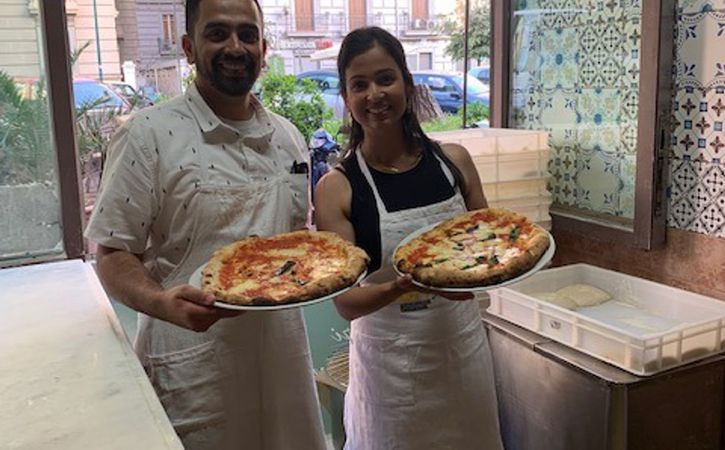 Currently, Le Cugine offers two pizza-making classes; one in Naples inside a traditional Neapolitan pizzeria and one in Sorrento, which is held inside one of the city's most famous and historical pizzerias.
The art of pizza-making in Naples has even been awarded with UNESCO heritage status. It pays tribute to the passing down of Neapolitan Pizza through generations of pizzaioli (Italian for "pizza chef"). Above all, Lucia and Francesca want to contribute to the preservation of the tradition.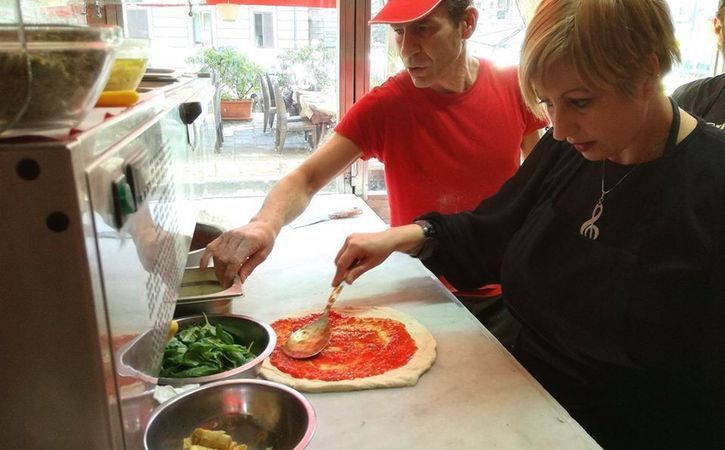 In addition to their pizza-making classes, Le Cugine facilitates cooking classes around the Neapolitan homemade cuisine. They combine their classes with food market tours and tell the stories of home cooks and families. This ensures each class is authentic and genuine, and allows guests to truly experience family life in Naples. 
"Carefully choosing ingredients and cooking with others is what makes us happiest.  Cooking for us is always an act of love and the family is the maximum expression of love." — Lucia & Francesca, Le Cugine
All cooking classes focus on simple yet delicious Neapolitan dishes. That way, their guests can easily replicate the recipes when they return home.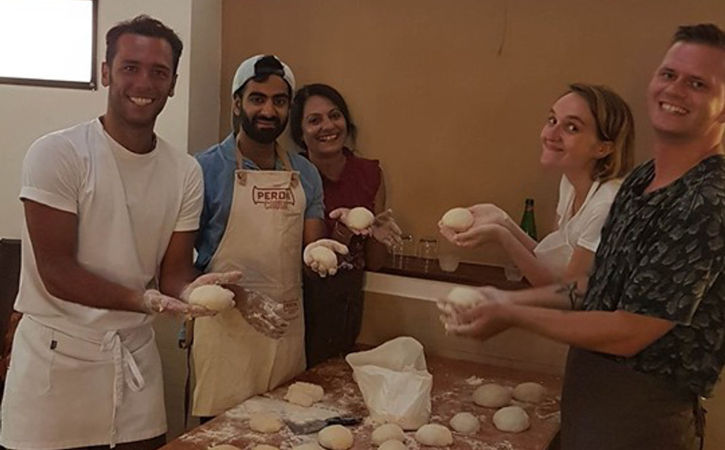 One of the best moments Lucia and Francesca have experienced with Le Cugine was when two Italian-American sisters rediscovered the scent of their Italian grandmother's kitchen during a cooking class. It's these types of unique moments that are truly rewarding.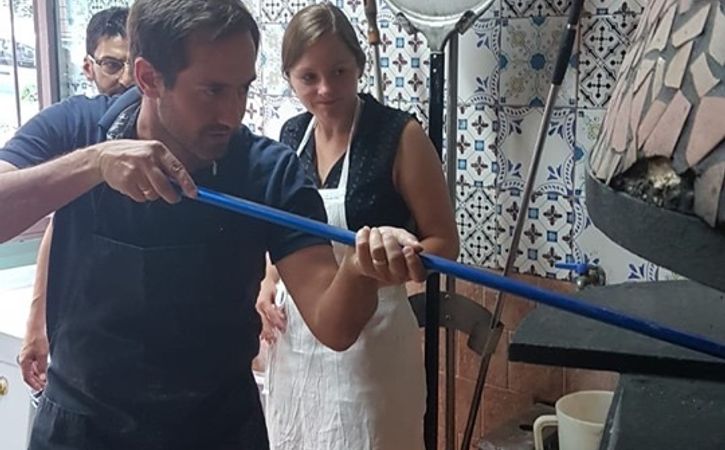 Ready to join Lucia and Francesca for a true taste of Naples?  
Travel Tip: If you're heading to to Naples in at the end of May, don't miss out on attending the city's biggest pizza festival from 29th of May till 7th of June 2020.