Planning your visit to Tokyo and don't know what to do?
Look no further! This guide will take you through 12 must-see sites and fun things to do in Tokyo.
Tokyo is a lively and compact city with no shortage of fun things to do. It can be difficult determining what to do with everything going on, but have no fear! We'll help you get through you vacation planning with a quick and easy guide to the city.
If you're visiting for a day or a week, you'll want to check out these super fun things to do in Tokyo before heading home.
Let's have a look first at our list below with 12 Fun Things to Do in Tokyo:
1. 
Enjoy A Day Of Whimsy At The Ghibli Museum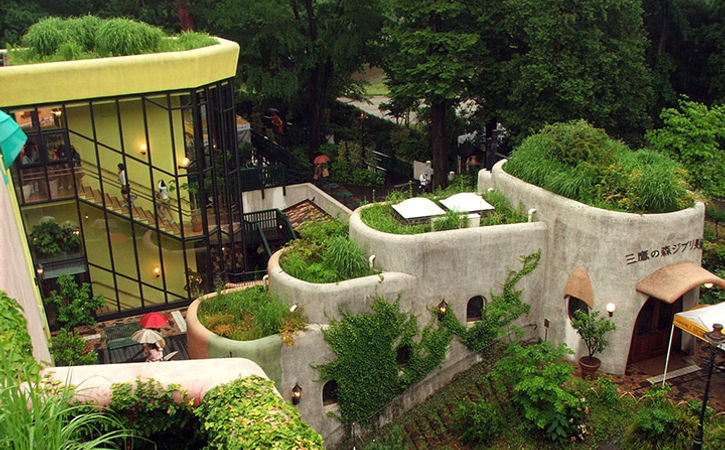 Whether you've been an anime fan your whole life or you've only seen "Spirited Away", you'll love this museum. In this museum, travelers can find exhibits showcasing the work of Hayao Miyazaki and his animation company, Studio Ghibli.
Not only does the building look like it came out of a movie, the entire museum is inspired by Miyazaki's iconic art style. You'll see everything from a life-size Cat Bus, a rooftop garden with the silent robots from "Castle in the Sky", to a giant Totoro. There's even a reading room with countless books to peruse!
Tip: It's highly recommended you buy tickets in advance. Even though it may be hard to get in, the extra effort is worth it to see this top Tokyo attraction.
Entrance Fee: For adults, tickets will cost 1,000 yen and 100-700 yen for kids between 4 and 18. Anyone under 4 under receives free entry.
Operating Hours: You can visit the museum Wednesday-Monday between 10AM and 6PM.
2. 
Take A Peek Into Tokyo's Anime Metropolis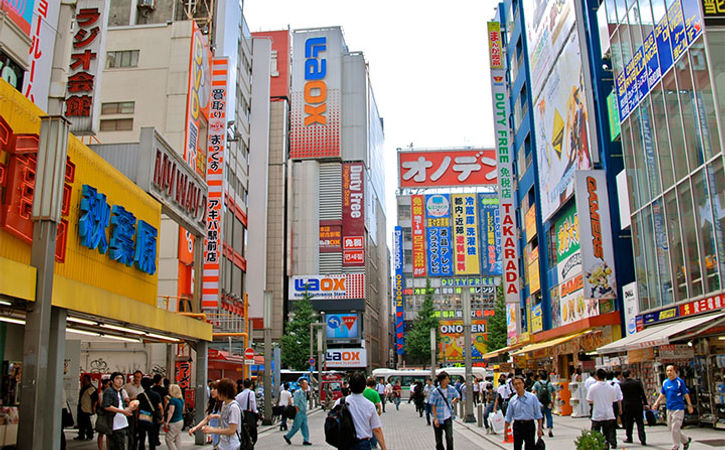 Akihabara, colloquially known as "Akiba", is Tokyo's premier spot for technology and all things anime. If technology is what you're after then head over to the world's largest electronics store: the Yodobashi Department Store.
If you came for anime, gaming, and everything in between, then you'll want to head over to Nakano Broadway. This street is filled with everything from DVDs, figures, keychains, and more.
It can be easy to be overwhelmed with the amount of shopping available, but there's one store you must see, it's called Akiba Zone. And this store boasts 4 floors of nerdy goodness! You're sure to find something for everyone in this cluster of tech, toys, and games.
Japan is home to the most Michelin star restaurants in the world. Take a few techniques from the pros back home with you and learn how to cook some of Japan's most popular dishes. It's also a great way to experience the food culture of Tokyo.
Learn how to make everything from ramen, takoyaki, okonomiyaki, sushi, and even soba noodles! Some courses also include a market tour where you can learn more about the ingredients used in Japanese cooking. There's something for everyone, so book a class today!
4. 
Skip The Cat Café, Dine With Penguins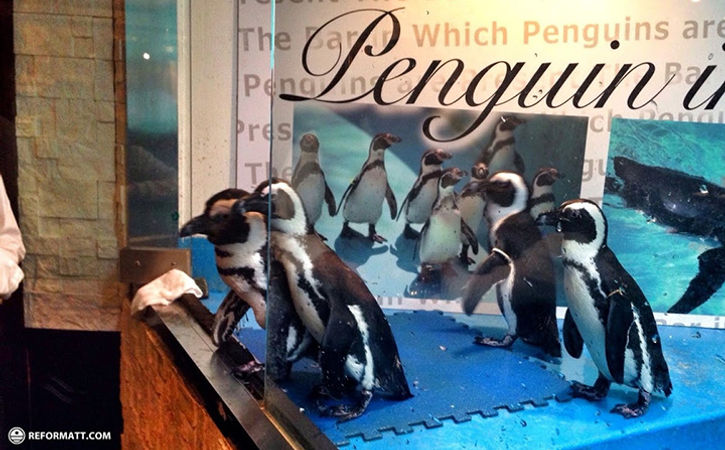 Tokyo is known for having a multitude of cat cafes, but have you ever eaten with a penguin? Well, now you can at Penguin Bar.
Penguin Bar features a wide selection of drinks, food, and of course penguins. Dining with penguins makes for a unique and unforgettable experience.
How to get there: Located about an 8-minute walk from Ikebukuro Station's North Exit
Operating hours: You won't have to worry about coming in late for this experience either. Penguin Bar is open from 6 PM to 4 AM everyday!
Tsukiji Market is the world's' largest and oldest fish market. Over 1,800 tons of seafood is handled here and that includes upwards of 500 different types of seafood. Owners are willing to sell you their catch of the day, but be prepared to barter if you want a good price.
Don't want to carry home an entire tuna? No need to worry! Many of the stalls sell their own nigiri sushi and sushi rolls. It's guaranteed to be the freshest you'll ever have.
Not a fan of fish? Don't worry, there's plenty of stands selling other food items like dango and curry.
You can also take a market tour of Tsukiji with a local professional Japanese chef and see how they go about their daily business in selecting what fish to buy, the ingredients they'll use, and also sample fresh seafood dishes cooked by vendors in the market. You won't get a more authentic experience of the Japanese food culture than this.
Operating hours: It's free to enter the market daily, but you'll have to get there early. Tsukiji market is only open from 10 AM – 2 PM.
6. 
Witness Japan's Fashion Scene In Harajuku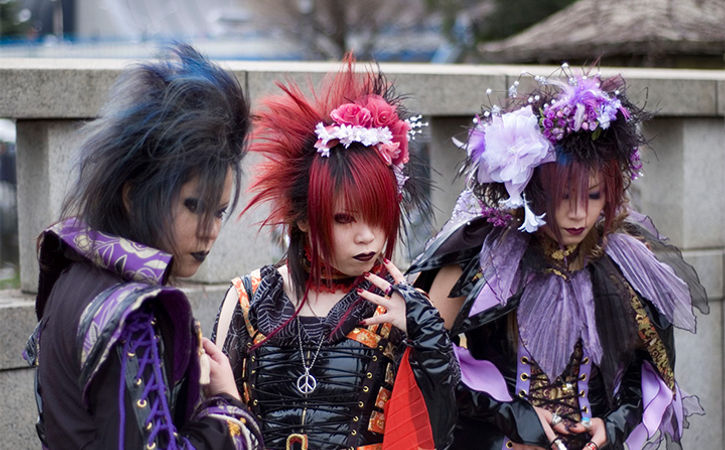 During the 20th century, Harajuku became a home for Japanese teenagers to express themselves through clothing. You'll see wild and imaginative looks unique to Tokyo's style. Feel free to people watch and admire outfits as you walk down this colorful district.
If fashion isn't your thing, there's plenty more to do in Harajuku! From crepe stands, cafes, designer nail shops, and art galleries, Harajuku boasts a wide variety of shops and eateries. There's even a place where you can design your own phone case.
Tip: If your eyes get tired from all the colors and patterns take a stop at Togo Shrine for a break from the colorful and loud atmosphere Harajuku brings.
While in Tokyo you'll be eating the world's greatest sushi, but why not take some techniques home?
There are a lot of cooking schools that offer a variety of different sushi-making courses, so you can enjoy Japan's famous dish at home. And what better than learning how to make sushi hands-on from the guidance of local professional Japanese chefs. 
8. 
Take A Minute To Walk Shibuya Crossing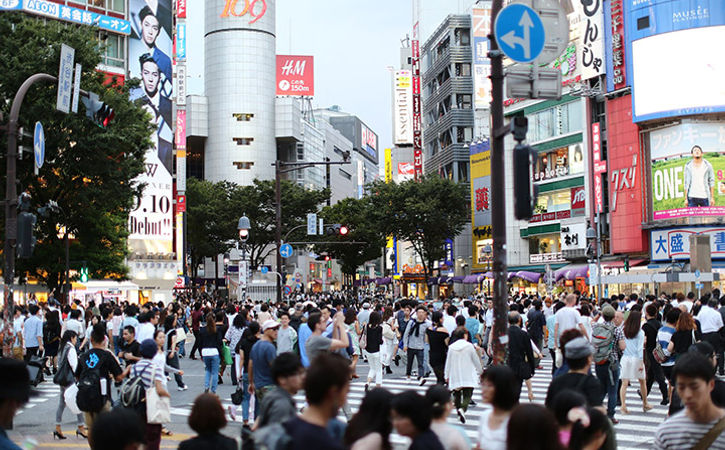 Shibuya Crossing is known as one of the busiest intersections in the world, making it high on the list of things to do in Tokyo. Experience the organized chaos yourself as you try to navigate the seemingly endless sea of people.
This attraction won't take much time, so after you've made the cross check out what else Shibuya has to offer.
Recommendation: The famous Hachiko Statue is right outside the Shibuya train station. Don't forget to check it out before venturing off!
9. 
Have A Meal Designed For You In One Of Tokyo's Many Kaiseki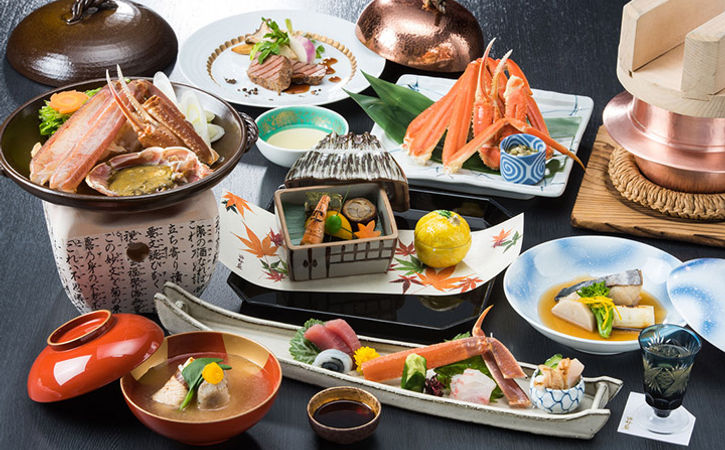 Kaiseki is known as traditional Japanese cuisine, a multi-course dinner, and a chef's selection. It's prepared by a chef with seasonal ingredients and it's put together based on you.
The chef will typically ask you a few questions to get a feel for your personality and what you would like. They then put together a multi-course meal fit for you.
Recommendation: Ise Sueyoshi is one of Tokyo's most popular and foreign friendly kaiseki restaurants. It's open everyday from 5:30 PM – 11 PM, but they stop taking walk-ins after 8:30 PM. They also require you have a reservation, so be sure to book ahead!
Tip: Kaiseki can be very expensive and reservations are usually required, so look ahead of time if you're interested in trying.
If you also want to try your hands at cooking authentic Japanese meals, you can take a cooking class to learn how to make Japanese food.
10. 
Take A Step Inside The Eiffel Tower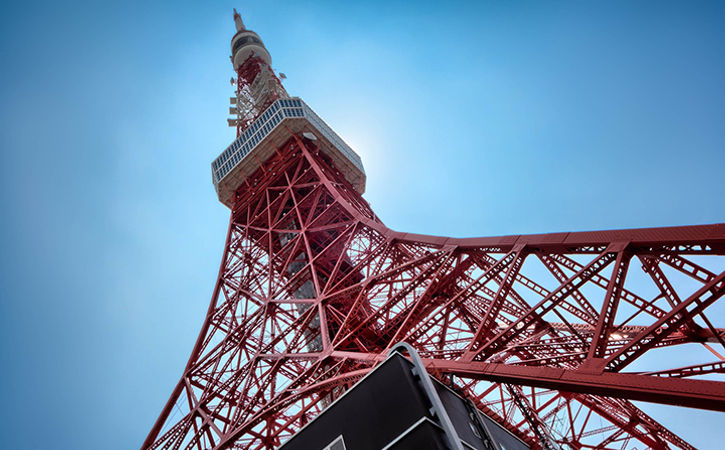 The Tokyo Tower is Japan's remake of the Eiffel Tower and was created to work as a radio and television broadcasting structure. Tourists can view the tower from afar, but are also able to get a bird's eye view of Tokyo from its two observations decks.
After you take a look at the scenery, there's also a cafe, souvenir shop and even a music venue known as Club 333 to enjoy.
Entrance Fee: It'll cost 900 yen for adults, 500 yen for students, and 400 yen for children 4 and under.
Operating Hours: You can access the tower and observation decks everyday from 9AM to 11PM.
11. 
Take A Trip Back In Time At Meiji Shrine, Tokyo's Most Famous Shinto Shrine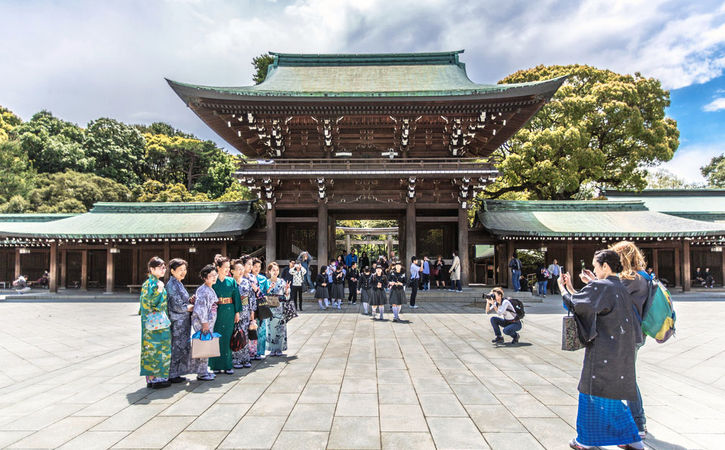 Developed in 1915, this shrine is dedicated to Japan's 19th-century emperor. Its earthy tones and forest-like location makes it ideal for getting away from the hustle and bustle of Tokyo.
The shrine features a 40 foot-high torii gate, cleansing station, and a prayer wall where you can write your wishes down in hopes they come true.
Don't be fooled by the shrines peaceful atmosphere, though. Countless events and festivals are also held here year long. Maybe one will be happening during your trip! Meiji shrine is the perfect stop on anyone's journey to Tokyo.
Tip: The shrine is open every day from sunrise to sunset. Did we mention it's free?
12. 
Take A Dive In Tokyo Sea Life Park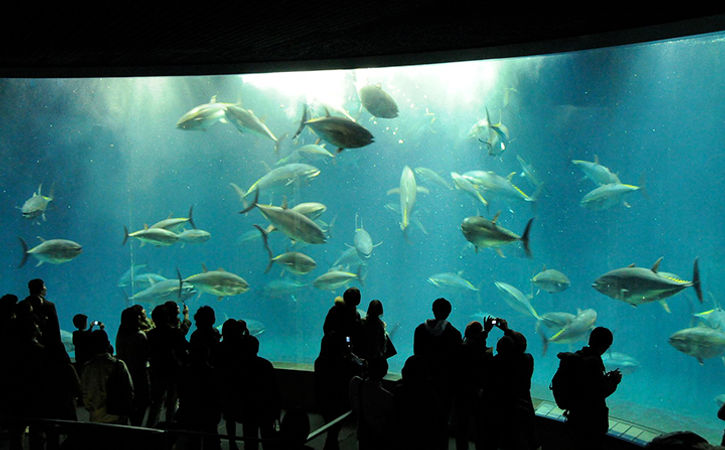 If you want something a little more educational, Tokyo Sea Life Park is the place to be. This beautifully designed aquarium is just across the water from Tokyo Disneyland.
What makes this a must-see on your trip to Tokyo are its' plethora of habitats which mirror bodies of water from across the globe. The Caribbean Sea, Atlantic Ocean, and even Tokyo Bay are a few areas which have been shrunk down. If you're brave, you can even touch several sea animals, like stingrays and bamboo sharks, at the aquariums "petting zoo".
Entrance Fee: To get into the park, adult tickets cost 700 yen, kids between 13-15 are 250 yen, and it's free for kids 12 and under.
Operating Hours: You can visit the park Thursday through Tuesday between 9:30AM and 5PM.
Experience another side of Tokyo through its vast culinary flavors, book a cooking class for your next trip!