Venice: A City of Canals for Roads
Venice, the capital of Northern Italy, is known as the queen of the Adriatic and the city of water. Where you would normally see city streets and sidewalks lie many intricate water channels and beautiful arched bridges. Navigating this unique city to experience all it offers can seem overwhelming to cover in just a few days.
Never fear, this guide will provide some of the best things to do in Venice. We hope this list of things to do will make your trip more memorable. Whether you are here for a short trip or not, we have included a few fun things that you must do while you are in Venice.
So let's check out our list of Top Things To Do in Venice:
1. 
Visit the Rialto Market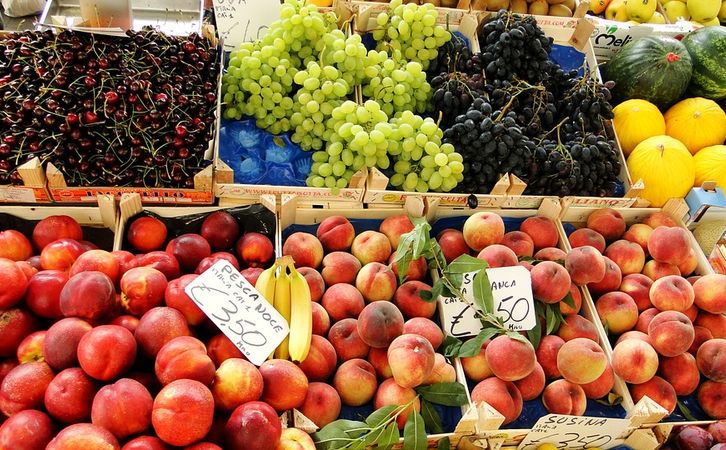 Ready for the market highlight of your trip?
From fresh produce and seafood, we advise you to arrive early to this destination before heavy crowds descend on this amazing marketplace of food offerings. A wide variety of produce from artichokes and asparagus are just a few that you could consider in packing a picnic for a spontaneous al fresco lunch.
Or if you are interested in grabbing a quick bite to eat, the possibilities are endless. From a range of organic produce to eel and swordfish, this is the place to go.
Be sure to plan ahead and book a cooking and market tour class to navigate Rialto's Bridge and Market like an expert.
2. 
Go Shopping and Sightseeing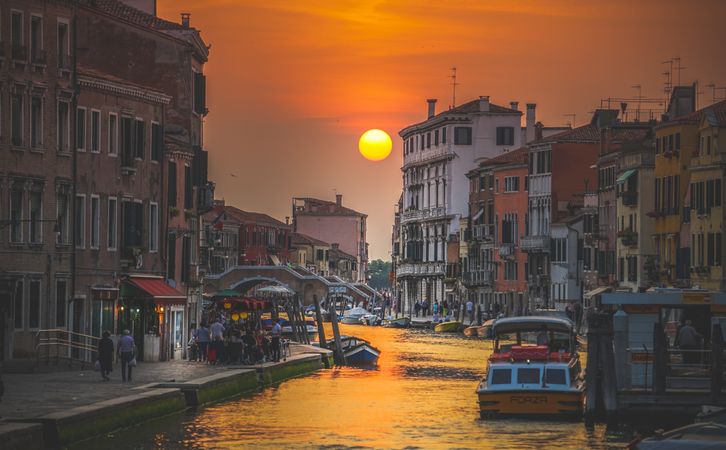 Venice's best mix of stores and views!
There are a vast array of shops, malls, and outlets in Venice that highlight the city's cultural delicacies in fashion and food.
From gourmet and specialty shops, I Tre Mercanti and La Bauta to viewings of Doge's Palace or Saint Mark's Basilica, there are plenty of exciting adventures at every corner of this fine city.
You can plan out your day to see which one you might want to see first, or be spontaneous, and explore where your intuition takes you.
3. 
Enjoy a Gondola Ride Across the Canals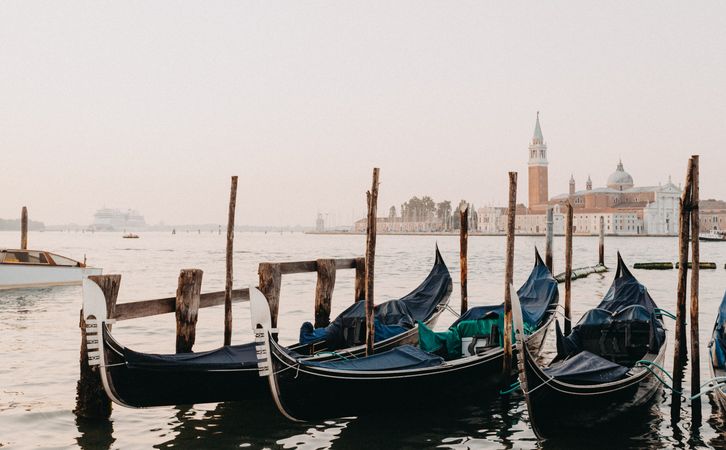 Venice canal rides – a calming nautical experience!
Completing the symbolic coastlines of pleasant vibes and relaxed times, gliding over the glistening waters of Venice is a must to complete your adventures in the city of romance.
Although gondola rides can be expensive, be sure to book your ride ahead of time if possible. Costs can range from reasonable by sharing the rides with others, or invest a little extra to experience a private gondola with a serenade.
Price: Minimum price for gondola rides in the daytime cost €40 for about 30 to 40 minutes. Private and gondola rides at night can range up to €100 for half an hour. 
4. 
Cook Like One of Venice's Finest Chefs at a Culinary School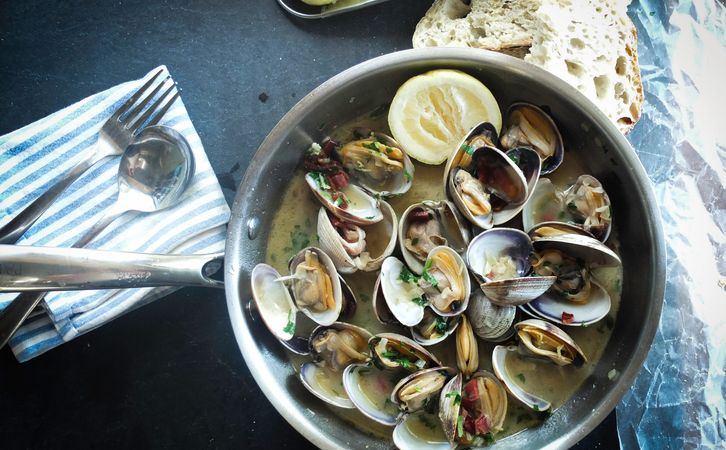 A foodie's paradise!
After cruising out of the city of romance's beautiful canals and illustrious landscapes, you'll want to enjoy your day with a flavorful mix of dishes to look back upon. But Venice can get expensive when it comes to its most notable restaurants.
Never fear, enjoy Venetian cuisine when you book a cooking class through Cookly. Not only will you learn how to make a delicious, authentic meal with your group and a fabulous host, but also enjoy an elevated culinary experience!
5. 
Take a Trip at the Grand Canal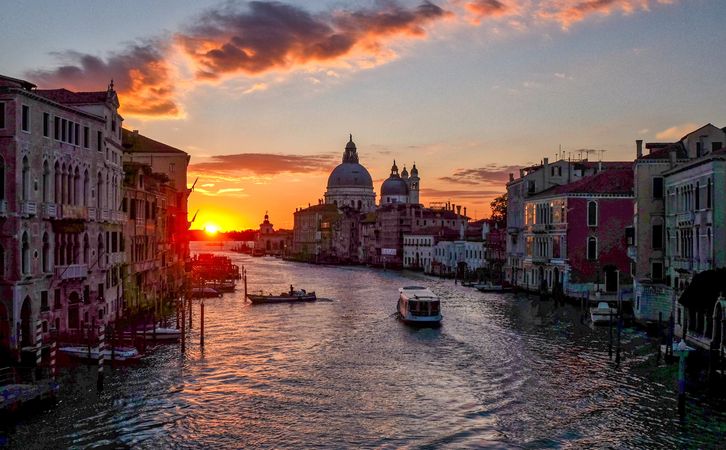 The Grand Canal can't be missed on any Venice to do list!
Nostalgic for water rides after a relaxing canal cruise? Never fear, taking a ride down Venice's Grand Canal is an experience not to miss. This time, the city's unique transportation on this canal is best suited through boarding a vaporetto- a water bus!  
As a readily available hop on bus among 19 scheduled lines, getting a ride is as easy as purchasing tickets on board or through the canal service's mobile app. Rides range from 7 to 60 euros, depending on day to week passes.
6. 
Visit Venice's Ancient Sites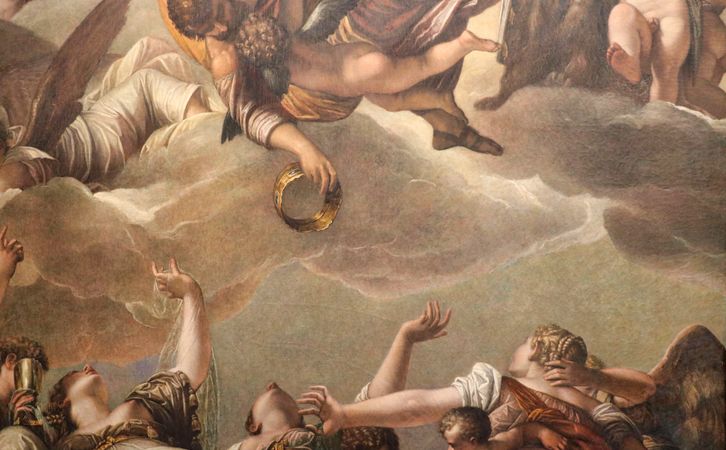 A must-see and must-try!
Venice is filled with a variety of historical landmarks and museums that maintain the city's deep treasures and unprecedented pride of the past.
Learn about how the city of Venice is made up of more than a hundred islands linked by bridges, its initial wooden foundation, or how it was conquered at the end of the Roman Empire.
Consider a visit to St Mark's Basilica, Museo Correr, Ca d'Oro, Ca' Rezzonico, or Santa Maria Gloriosa dei Frari that display the intricate detail and beautiful architecture that can only be found here.
Tip: Don't just look at the ancient sites, read and learn about its history!
7. 
See a Panoramic View of Venice from a Campanile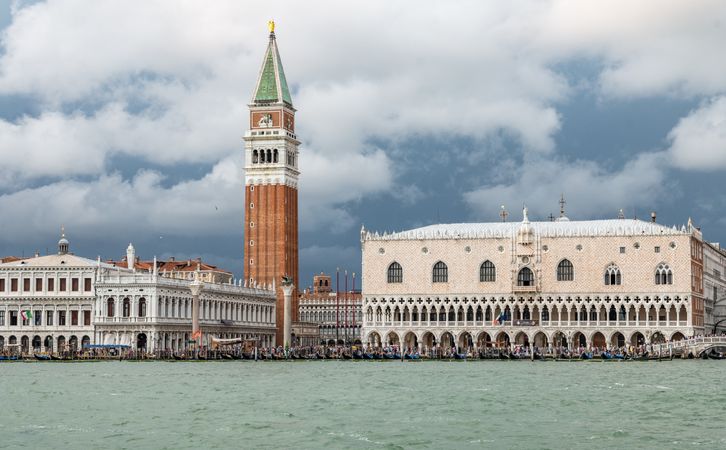 Have you been to a Campanile before?
Seen from afar from space satellites, Venice's red rooftops contrast from the Venice Lagoon's marvelous deep blue waters. Enjoy a breathtaking view of Venice from the heights of this city's relaxed atmosphere from the Campanile di San Marco.
Surrounded by ornate buildings lined with red rooftops, a view from this tower gives you a brilliant panoramic view of the Venice Lagoon and to the horizon without digging too deep into your wallet.
Price: Tickets range from free to 7 to 11 euros, depending on how many adults and kids are in your party.

A must-taste in Venice!
No trip to Venice is complete without a visit to Harry's Bar, home of the birthplace of the Bellini (fresh peach juice and sparkling wine) invented by Arrigo Cipriani. Celebrities have visited and imbibed at this eponymous bar from the early 1940's, including the likes of Lord Byron, Orson Welles, and Truman Capote.
Harry's is also known for its eclectic menu as well as its drinks. Increase your Instagram views with a photo at this iconic bar!
Address: Sestiere San Marco 1323, 30124 Venice, Italy
9. 
Watch the Sunset at Accademia Bridge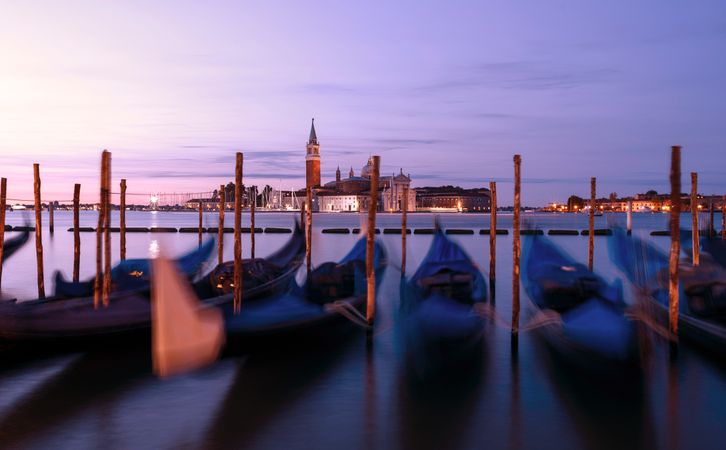 The best way to end a day in Venice!
Imagine an incredible view of a Venice sunrise just at the horizon of a beautiful church. You are standing on a vintage wooden bridge with your group, while others gather around for the end of a day's journey. This not any ordinary bridge, it is one of the only four that span the Grand Canal of Venice. Also called Ponte dell'Accademia
While many tourists come together at the Accademia Bridge to take in its splendor and photographer's dream shot, you will not be disappointed. Its initial dual bridge placement proposal was ridiculed by members of the council. Nevertheless, it was built of an original steel design later demolished and replaced by a wooden one. Designer of the wooden bridge structure, Eugenio Miozzi was essential in replacing the projects of previous demolition, even though hopes were for a stone one.
It is one of the most famous locations in Venice and a definite bucket list spot. Even Love lock padlocks have been attached to the railings of the Accademia bridge as part of the adventurous modern trends of romantics.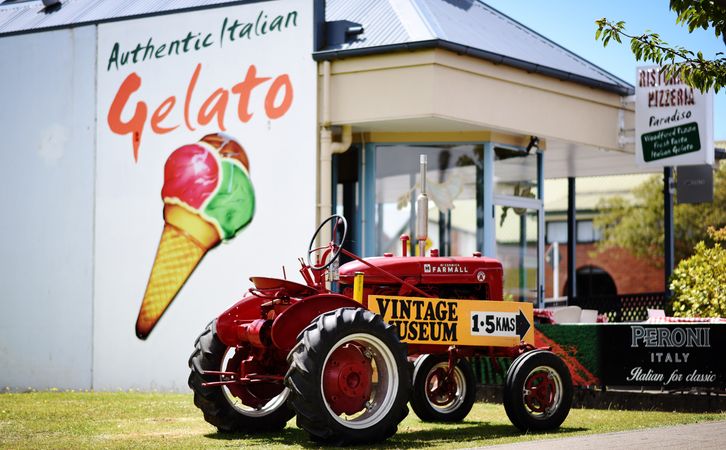 Are you craving for dessert yet?
After exploding your taste buds with some of Venice's best and fresh meals at a renown cafe or restaurant, it's time to head back for your next adventures and enjoy the cool night back. But you know there's always room for dessert.
Be sure to stop at one of Venice's best offers for quality and authentic Gelato. It's also a great way to relax after a hot day in the canals, or to treat a sweet tooth crave after munching on a delicious, savory cuisine. We all know that the best is for last, so be sure to scroll down to see our surprise below.
We hope that our list of "Top Things To Do in Venice" will help you discover the most fun things to do and other exciting activities for a few days itinerary.
If you're interested in a cooking class or food experience, be sure to check out everything offered at www.cookly.me